Introducing art into the landscape is a great way to add interest, dimension and focus, especially during the months when plants are dormant or the blooms have faded. It's also an easy low-maintenance option for bringing color and personality into the garden. Here are some of Trademark Landscape's favorites.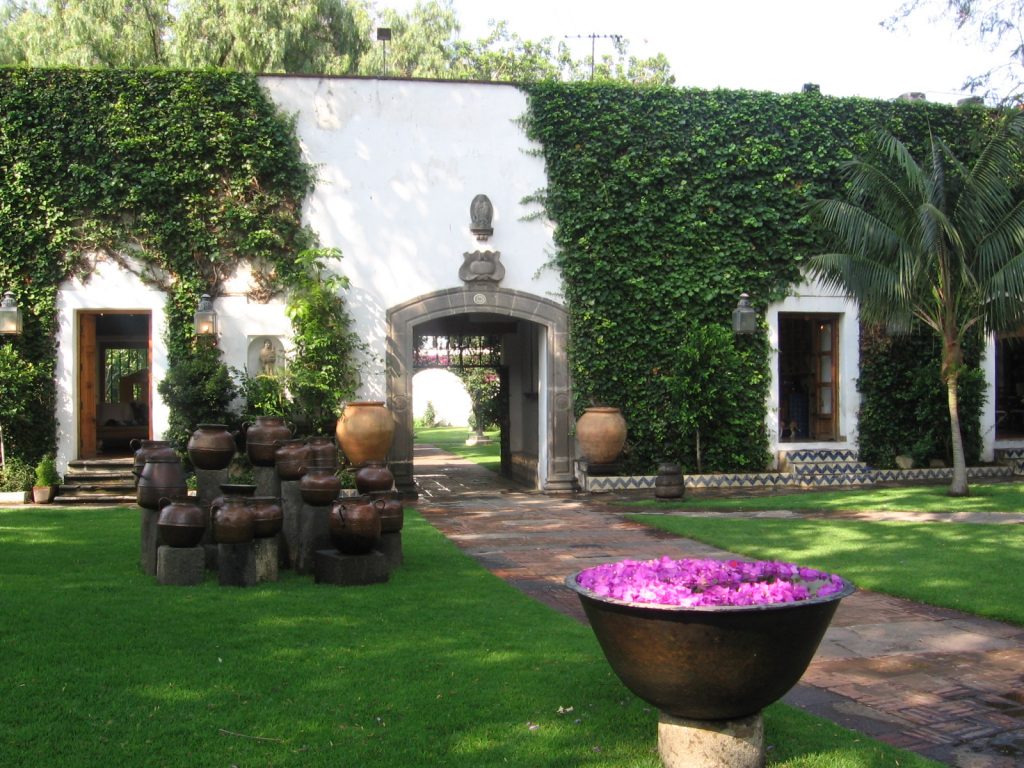 A basin holding the vibrant blooms from a bougainvillea vine draws the eye toward a massing of metal urns that serve as a single work of outdoor art.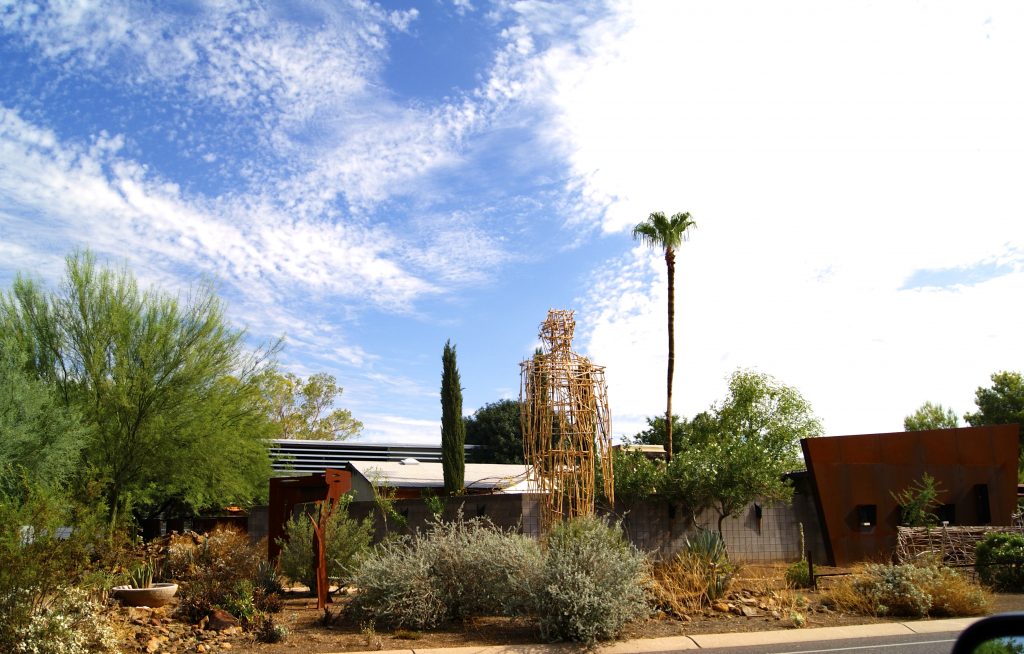 Phoenix artist Jeff Zischke has created a gallery of art in his front yard, most notably this stickman figure. Rising from the depths of the garden, it adds an organic layer to this unique landscape.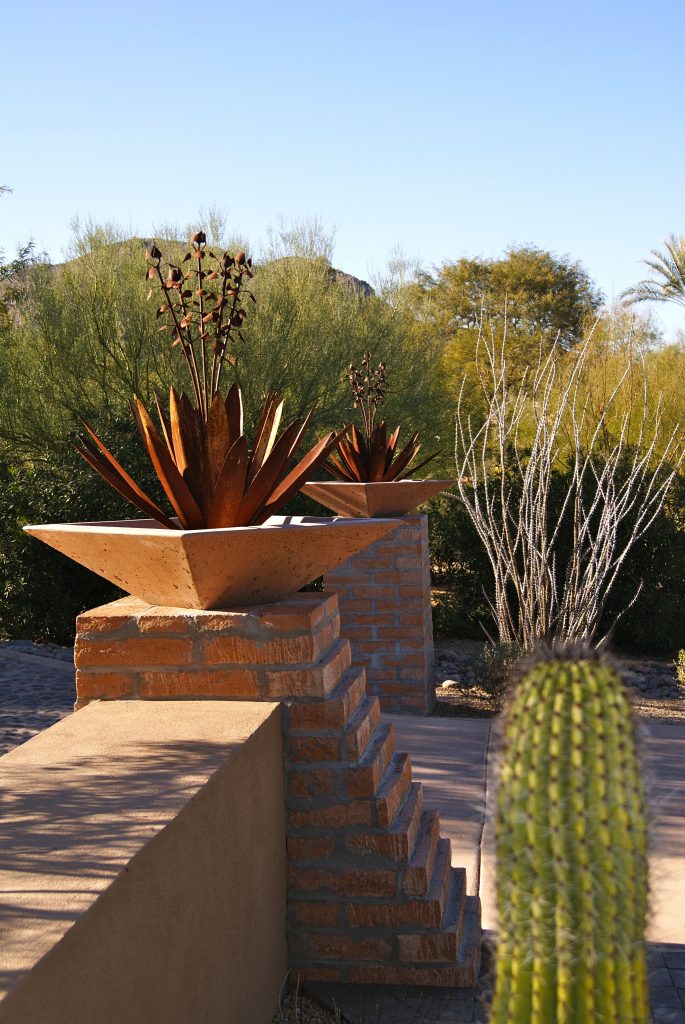 Echoing the theme of this Phoenix garden, metal agaves set into cantera pots replicate the desert plantscape and highlight the pyramid-shaped columns.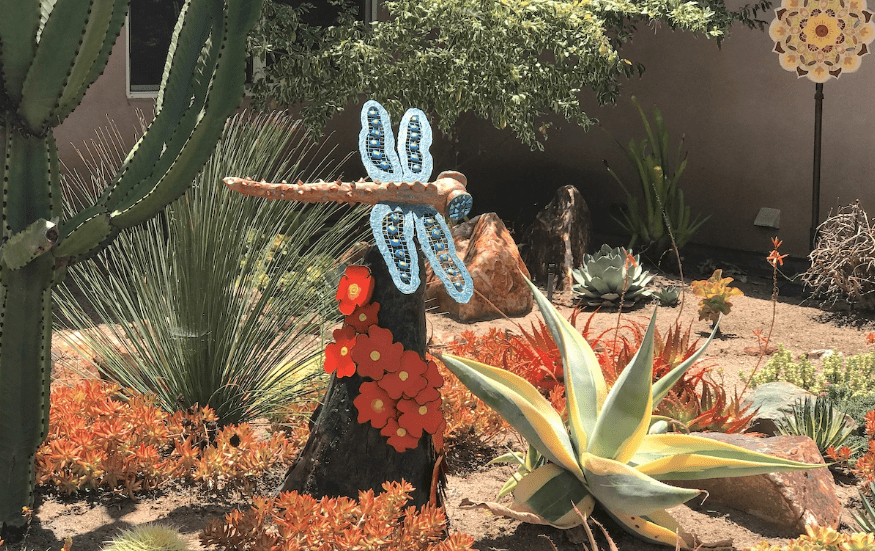 Succulent expert Debra Baldwin finds beauty wherever she goes. Here, a gardener made use of a tree stump by using it as a base for decorative yard accents.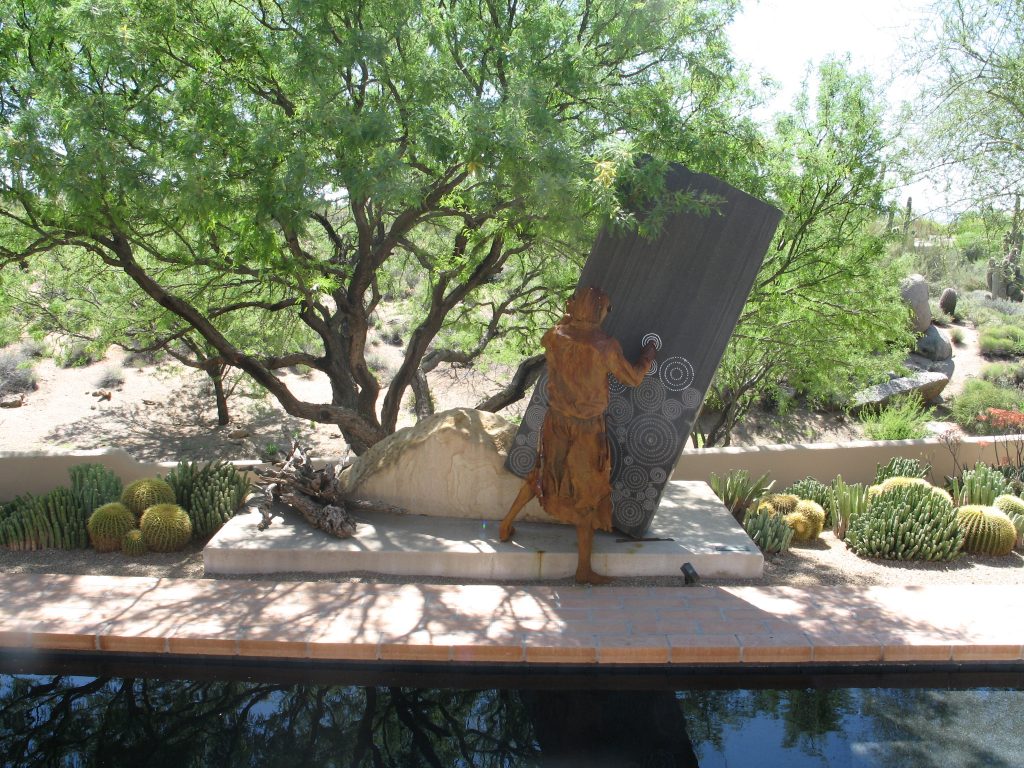 Here, the artist served as his own model for a commissioned sculpture that features him painting patterns on stone.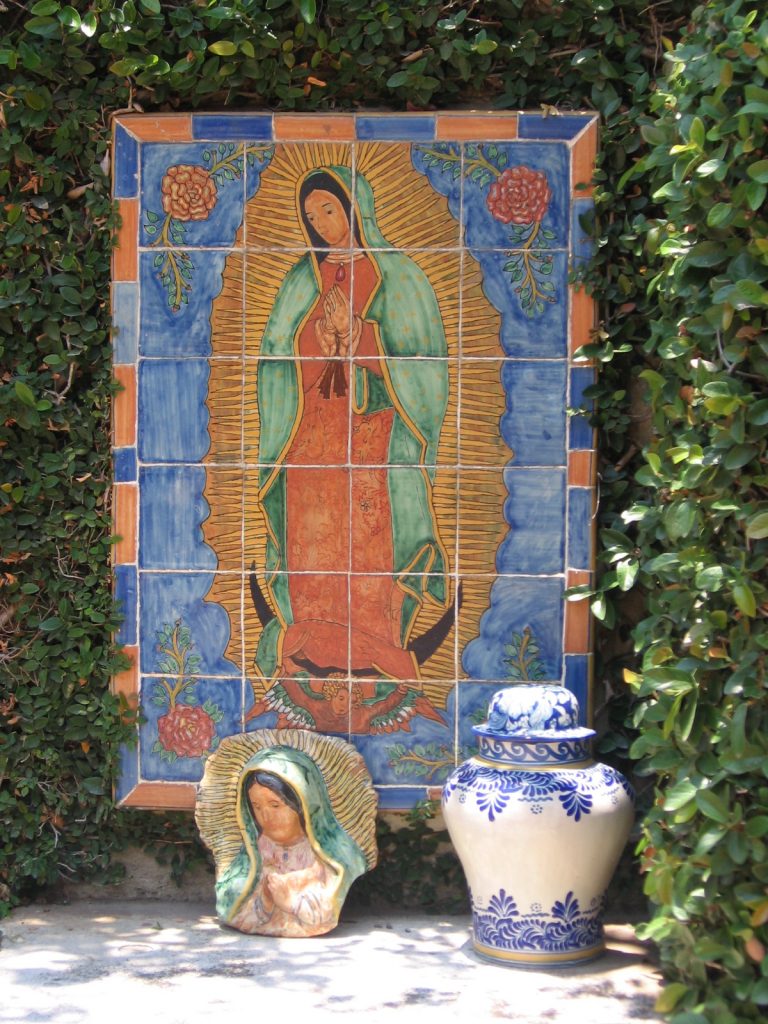 Vibrant tile work and pieces of pottery offer respite from the evergreen nature of this Mexican garden.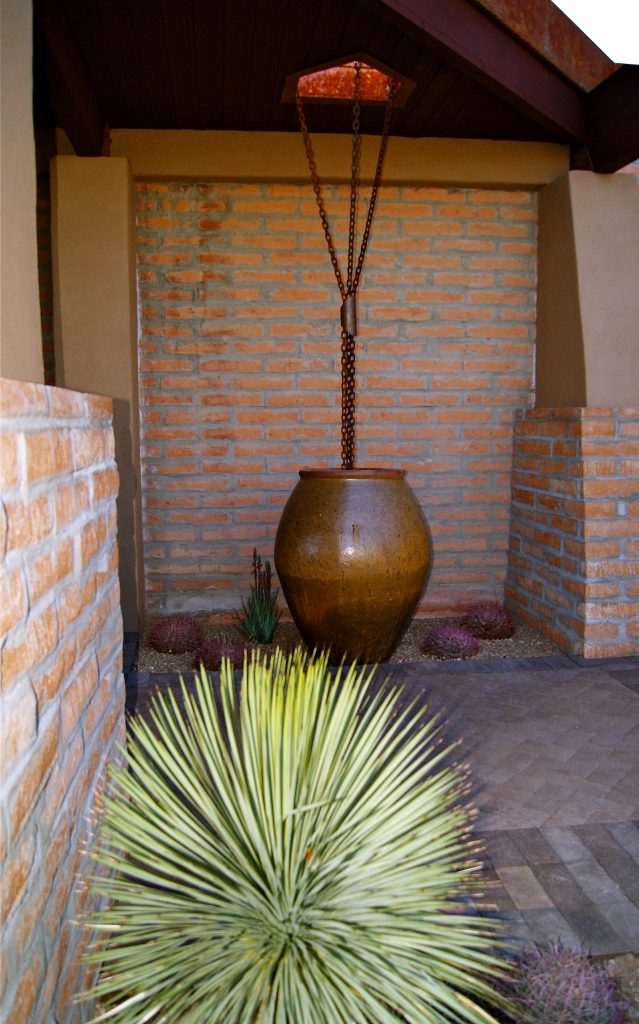 In a dark corner, a rain chain acts as an unusual decorative element, while also directing rainwater into a pot and the stones below.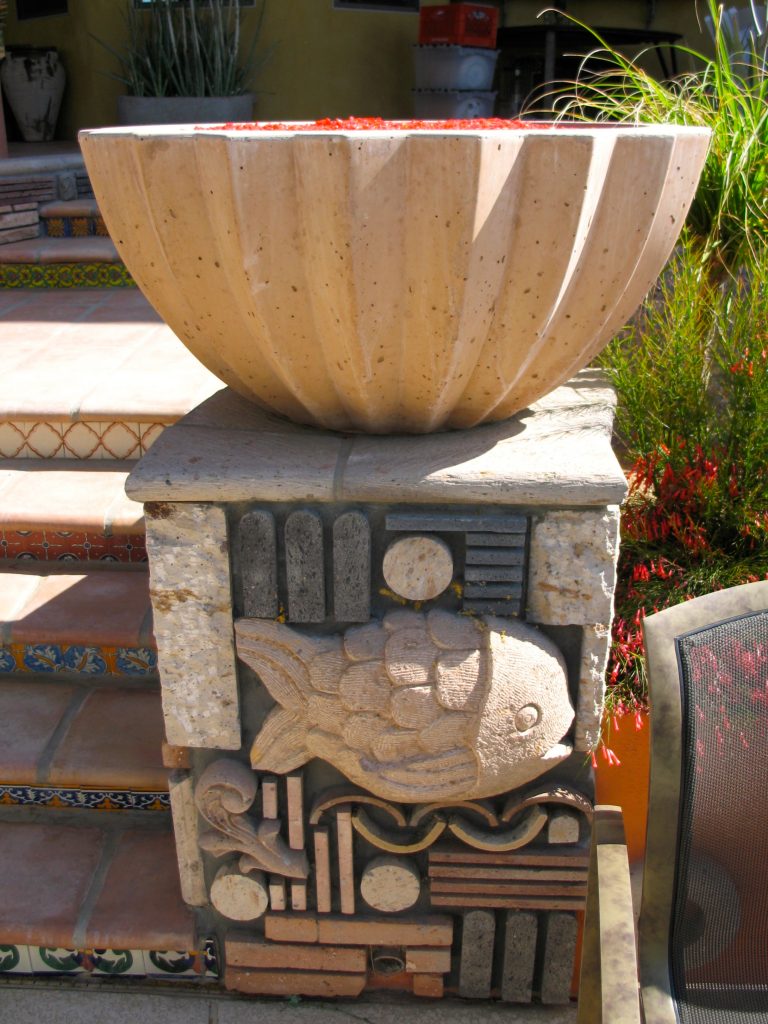 Getting creative with hardscape, artist Thomas Park designed this stone-clad mosaic on a column topped with a fire bowl.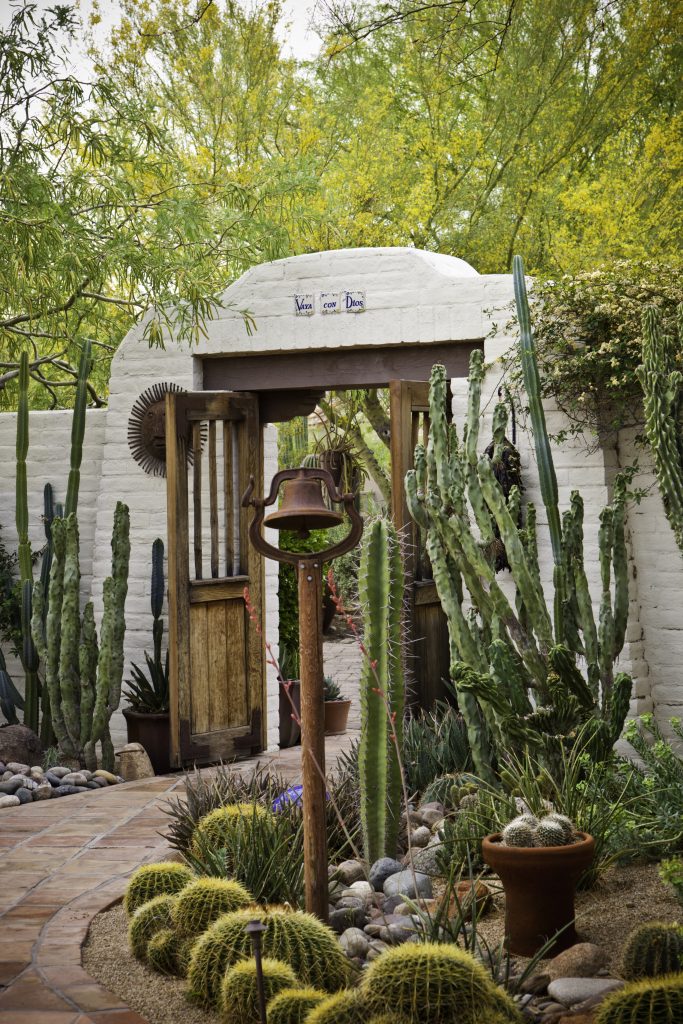 Rustic yard art accenting an Arizona courtyard adds to the tapestry of indigenous vegetation without taking away from its native beauty.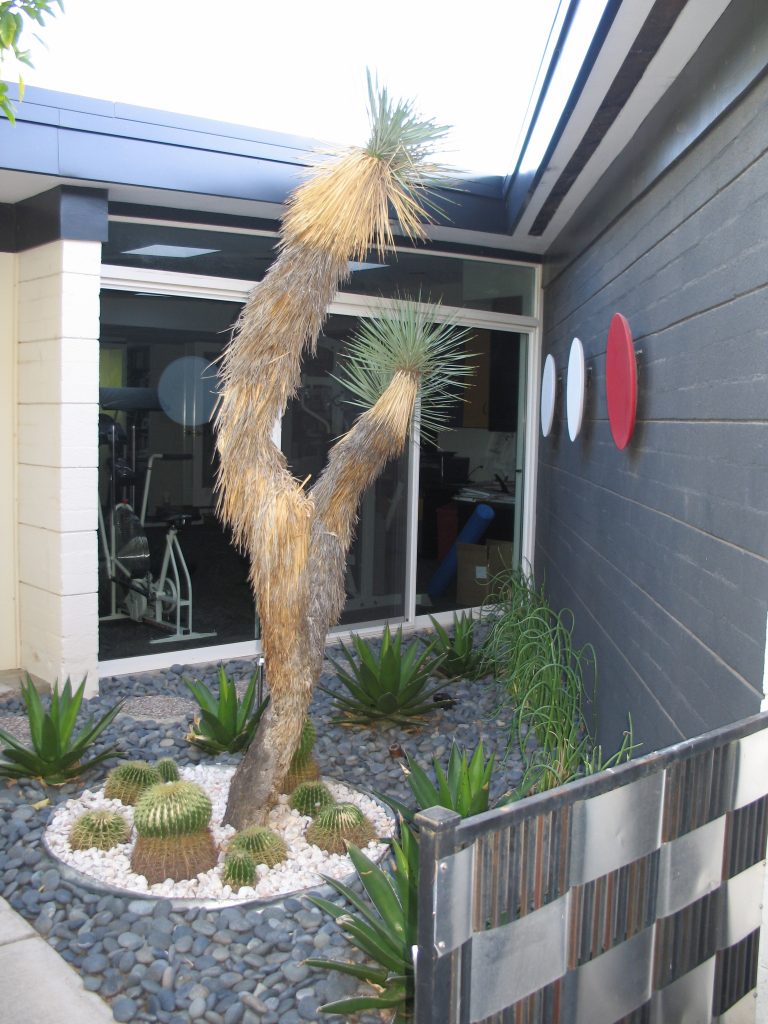 Contemporary design, with its linear forms and simple beauty, gets a touch of color with plates highlighting a gray wall.