Decorative walkways can add a whole new level of wonder to the landscape when done with a creative eye (and hand). Artfully placed stones, pavers and edging not only attract the eye but can also form a strong focal point in a sea of green. Keep in mind that some of the paving options shown may not be the most comfortable on the feet, but they sure add a big dose of artistic flair to the garden and can visually transform a space from blah to ah!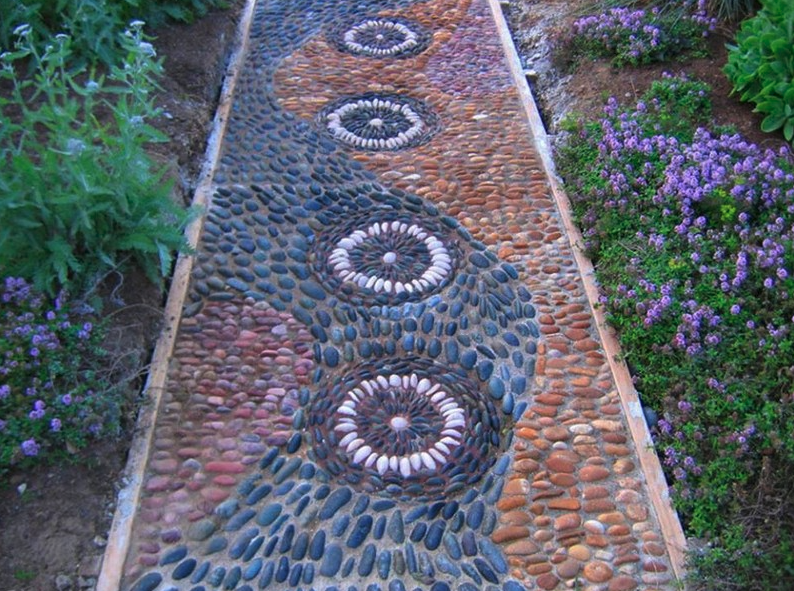 Earthy-hued stones serve as the base for a flowing river of blue stones and white circular accents. Brick edging keeps the design on the straight and narrow.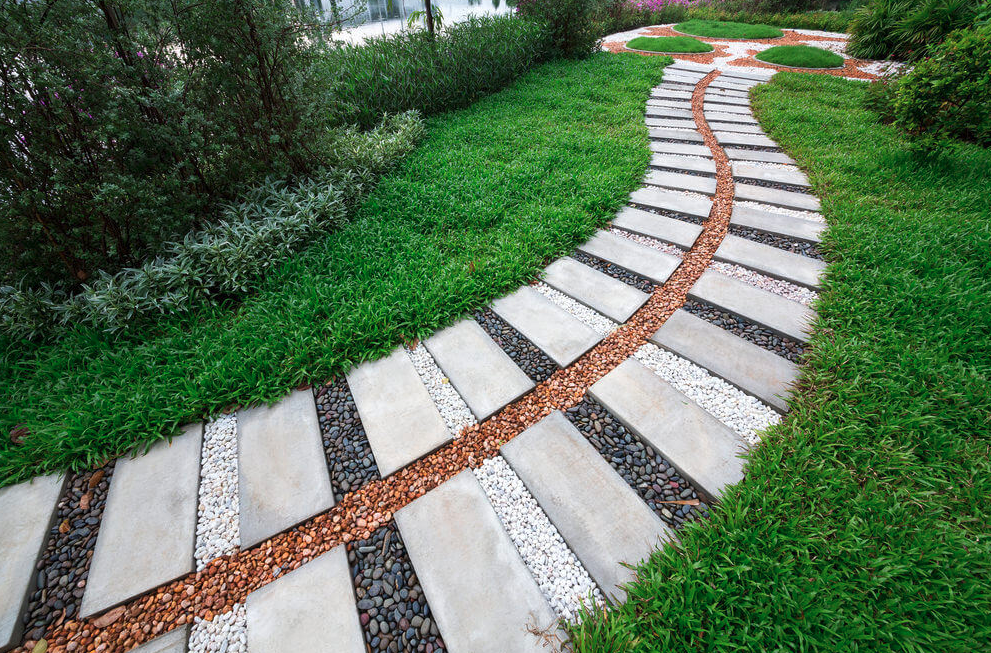 Instead of a typical granite path, wide concrete pavers divided by lengths of black and white beach pebbles form this curved path. A band of reddish stone draws the eye onward.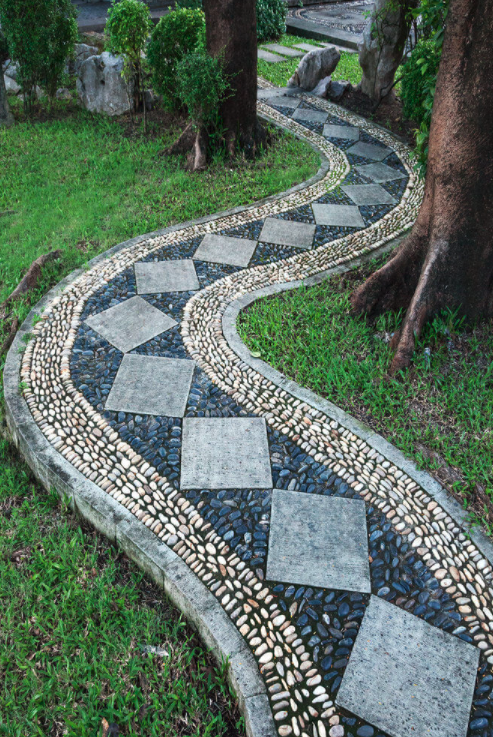 Winding its way toward a secret garden, this intricately patterned stone and pavered walkway is edged in a light stone that gives it shape and sustenance.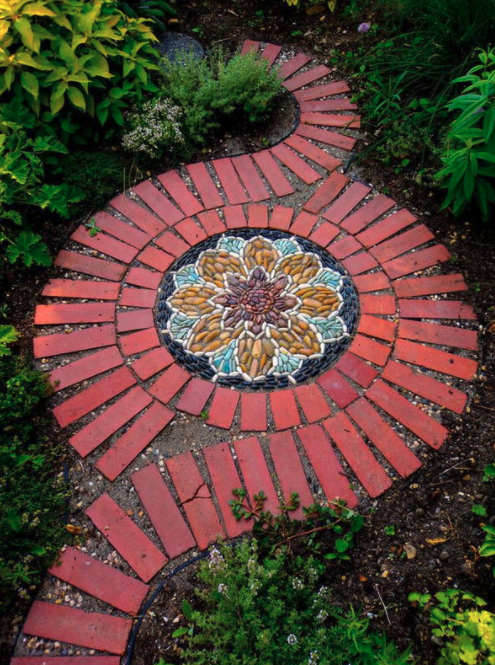 What could be prettier than a floral stone mosaic serving as the centerpiece for a similarly shaped red brick pathway?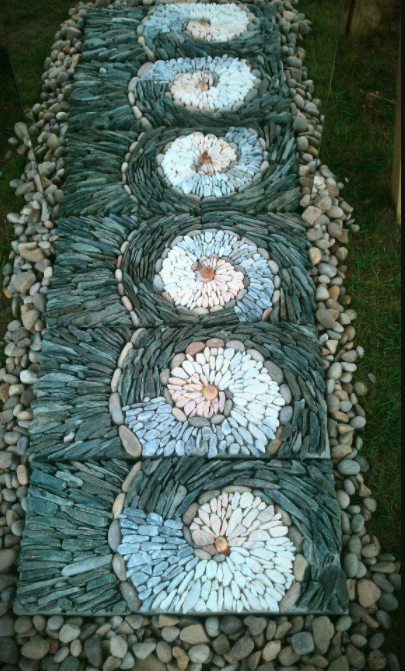 Truly a work of art, this masterpiece is more for show than practical purposes. But its myriad stone shapes and swirling design make it a showstopper in the garden.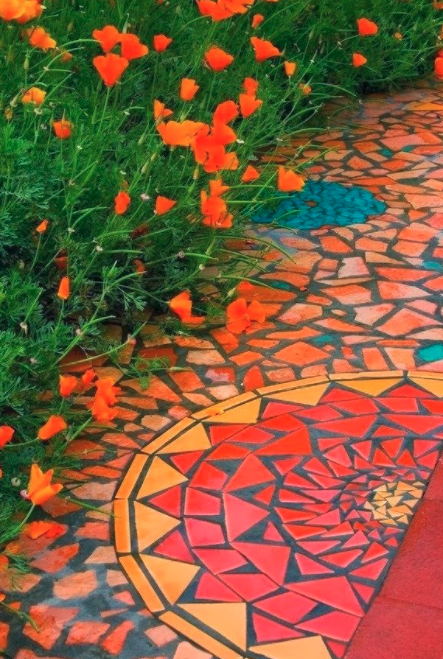 Vibrant cut tiles carefully placed and grouted form the basis for this colorful work that serves as a stopping point in the landscape.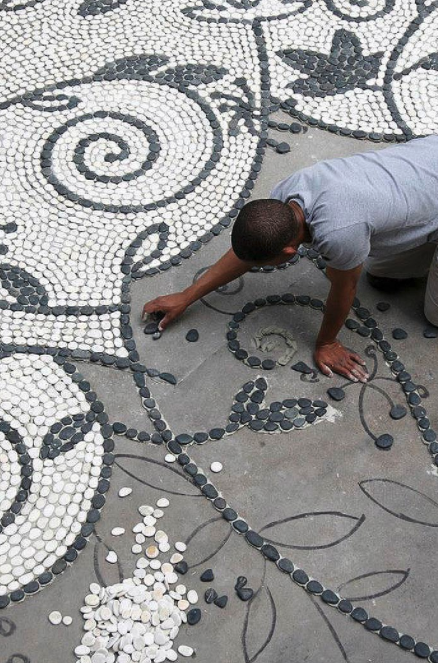 A skilled artisan demonstrates the intricate detail work it takes to lay out a stone mosaic.
A tapestry of stonework turns this flowering garden into a magical setting.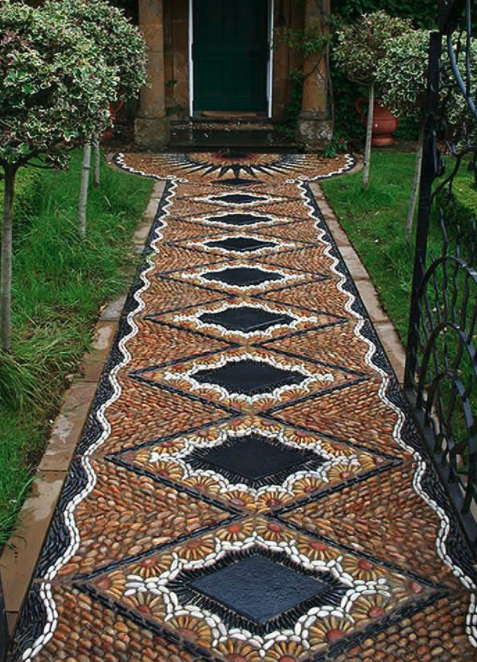 You might not want to walk on this with heels, but the well-conceived design mimics that of an exquisitely detailed carpet and rug, making it a distinctive entry element.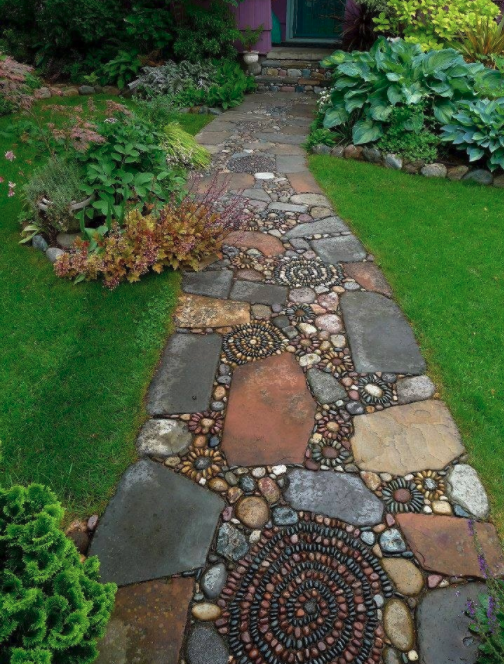 A series of playfully laid pavers and stones of varying shapes, colors and textures embedded into sand serve as the foundation for this whimsical path.