If gardening is not your forte or flowers aren't an option to brighten up your yard, consider painting a wall to bring some unexpected color into your landscape. Just make sure to use good quality masonry paint that's meant to withstand the elements. Trademark Landscape offers five ideas to bring you inspiration.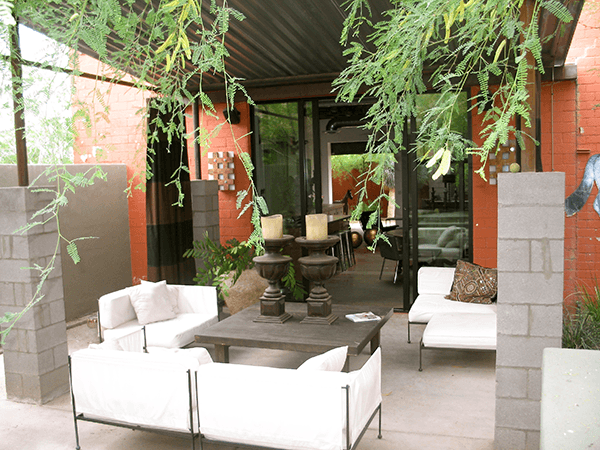 BE CONSISTENT
Follow through with your color choice. Doing so not only ties the look together and creates good flow, but also adds depth to a setting. At this Southwest home, a deep terra-cotta paint applied to a patio wall was duplicated on a second wall visible through the open windows, helping draw the eye through the space.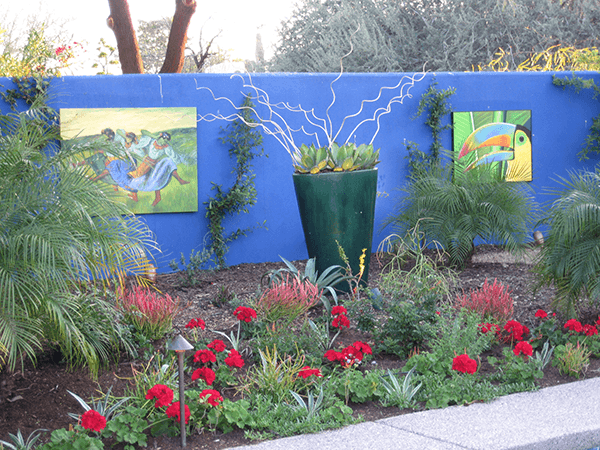 HAVE FUN
Blue is a great shade for the garden. Not only do plants pop against it — even green ones — but it also adds a cool feel to the yard, which is great if you live in a warm climate. While waiting for her plants to mature and climb the wall, this Arizona homeowner filled in the empty spaces on her wall by hanging inexpensive art prints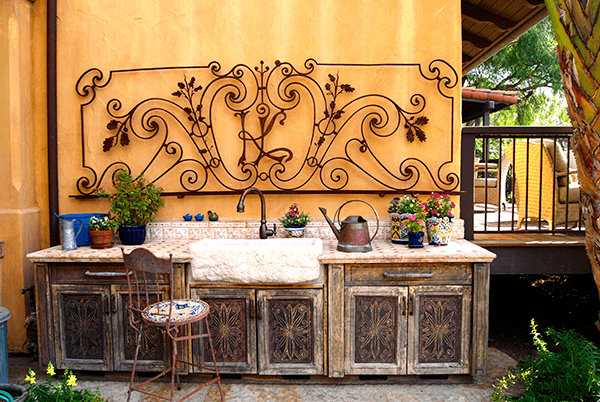 ADD WARMTH
Highlight a work of art with a background color. A yellow-gold wash was first applied on the wall of this California home and then a rustic piece of ironwork was hung as a focal point. The warm color also reflects the region's sunny climate.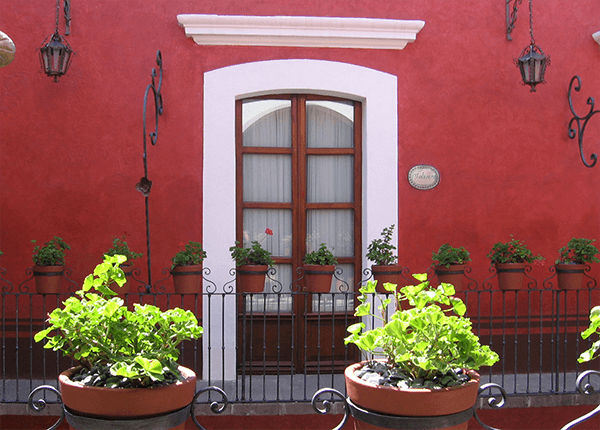 GO BOLD
Don't be afraid to go with a strong color, especially if you live in a sunny climate where softer shades tend to get lost. Here, a Mexican balcony wall stained in red is so vibrant that the only decor needed to give this space a garden feel is the addition of potted geraniums adorning an iron railing.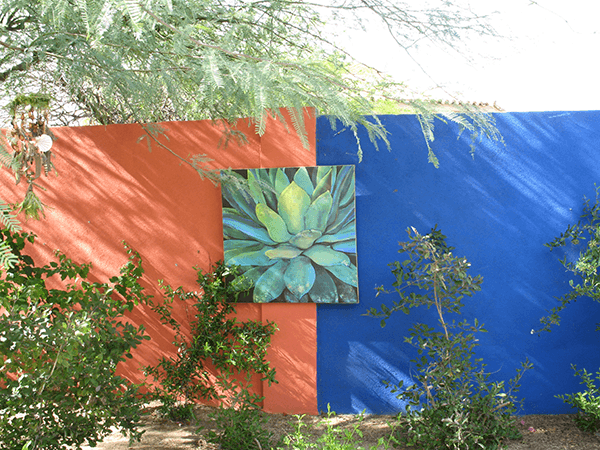 GET CREATIVE
Not every wall has to be painted the same shade. The combination of orange and blue at this Arizona home is both intense and dramatic. It works because the plant palette is all the same color, keeping it from looking too busy. The addition of a canvas print adds regional flair.