Arizona is known for its intense sunlight and wicked monsoon storms that can wear down patio furniture in no time. One of the most important things to keep in mind when purchasing outdoor furnishings is to choose fabrics and frames that are weather-resistant, fade-resistant and UV-resistant to extend their life and make them easier to maintain. Here's how to keep your patio fabrics and surfaces looking their best.
CLEANING SURFACES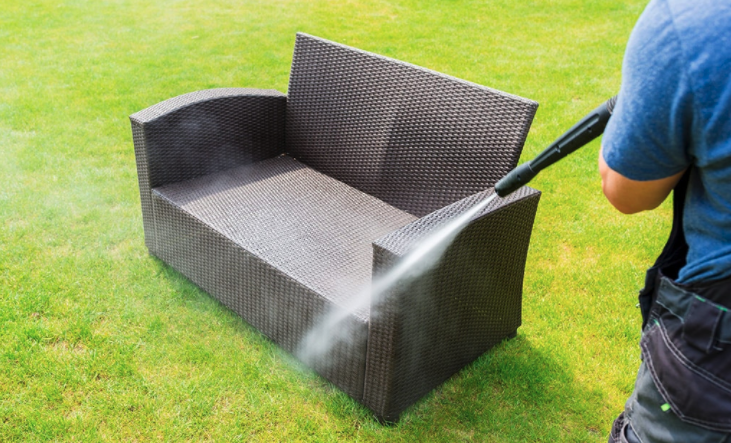 Remove dirt—Brush off dirt regularly before it becomes embedded in the material. Using a hose with a spray nozzle, turn it to its strongest setting, then spray directly on the fabric or other surface.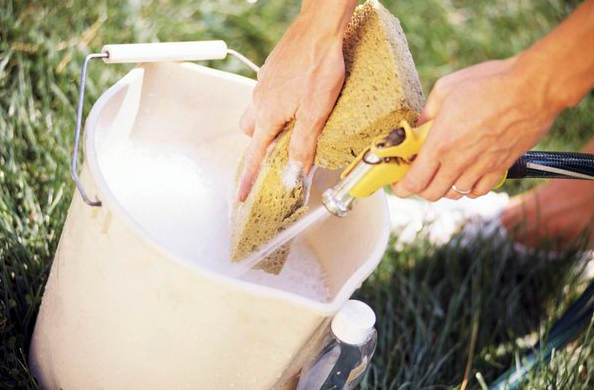 Wipe furniture—Dampen a sponge or cloth in a solution of ¼ cup liquid dishwashing soap, such as Woolite or Dawn dishwashing liquid, in a bucket of lukewarm water and wipe the furniture down, rinsing with a hose. Work gently on sling fabrics and all-weather wicker so that you don't damage the surface or weave.
Spot clean—Wipe up spills or spot clean as soon as stains occur using the soap and water mixture mentioned above. Allow the cleaning solution to soak into the fabric. Rinse thoroughly with a hose and allow to air dry.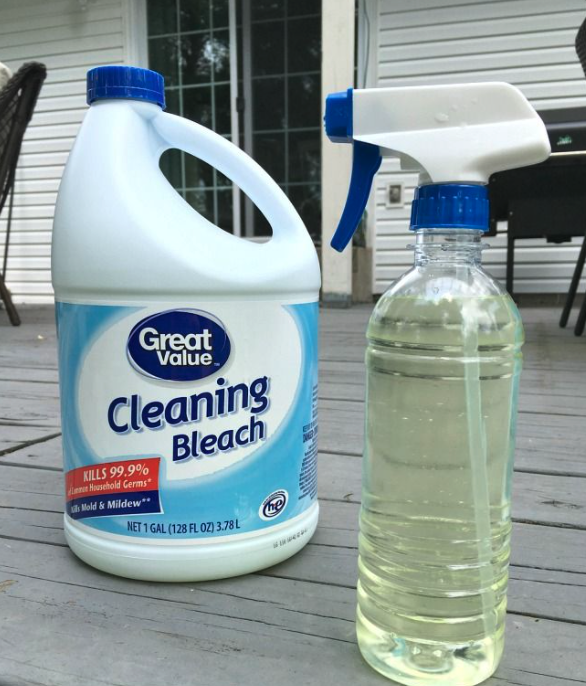 Treat stains—For stubborn stains on high-performance fabrics, prepare a solution of 1 cup bleach and ¼ cup mild soap per gallon of water. Spray on fabric and allow to soak in for about 15 minutes. Remove stains by lightly scrubbing with a sponge, clean towel or soft-bristled brush. Rinse thoroughly and allow to air dry. If the stain and/or mildew are severe, bleach quantities may be increased. When using bleach, be sure to protect the area around you.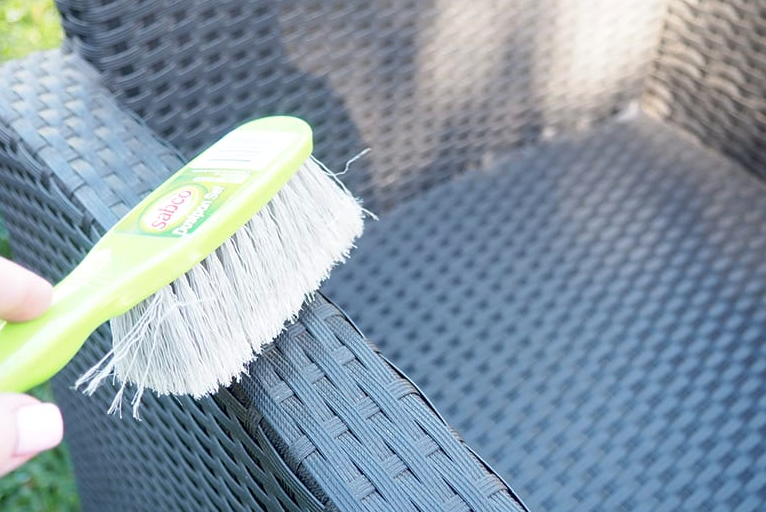 Iron wrinkles—If the fabric has wrinkles, use an iron set to the synthetic setting. Anything higher may damage the fabric's finish. Do not use a steam iron or an iron set to the steam setting.
Avoid washing machines—Unless specified by the fabric manufacturer, never place cushions or cushion covers in the washing machine as that might cause shrinkage or damage. Instead, hand wash as described above and allow them to dry completely before storing.

CLEANING PATIO UMBRELLAS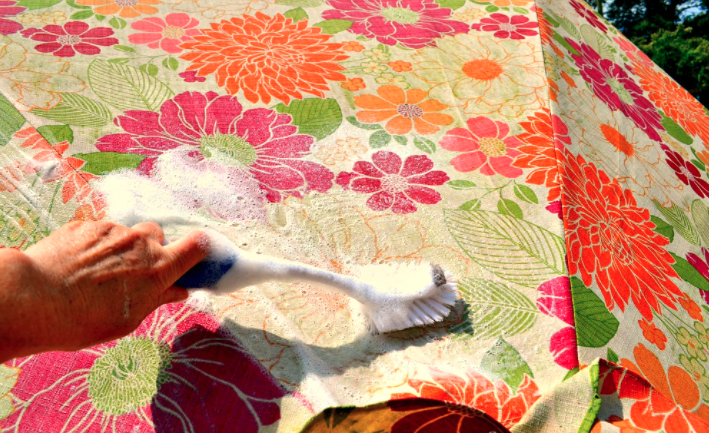 Brush—Use a mild soap mixed with cold water to wipe down umbrella fabric. A soft-bristled brush works best. Spray off with a hose.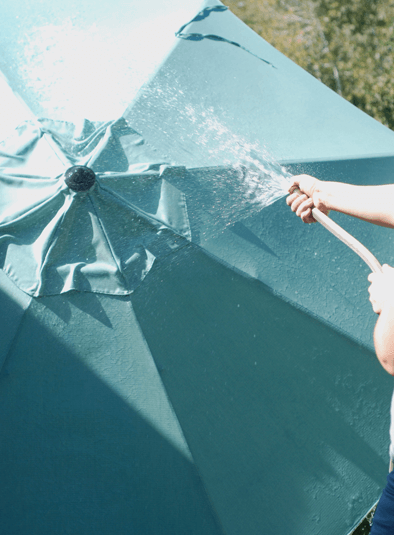 Wipe—For umbrellas with wood and aluminum frames, wipe down with water and a mild detergent on a regular basis to avoid buildup of dirt and debris.
Spray—Use a spray lubricant on the joints of wire-framed umbrellas to keep them from breaking or rusting.
Restore—To restore shine and provide protection against UV rays and harsh weather conditions, apply a wax paste to the umbrella's wood frame.
SOURCES: sunbrella.com; homedepot.com