When temperatures heat up there's no better way to cool off than a dip in the swimming pool. With so many options available, there's a design for every size yard and style of garden. Add in a suitable plant palette to complement your pool and your landscape will be the center of attention no matter what time of year. So jump in and let the fun begin!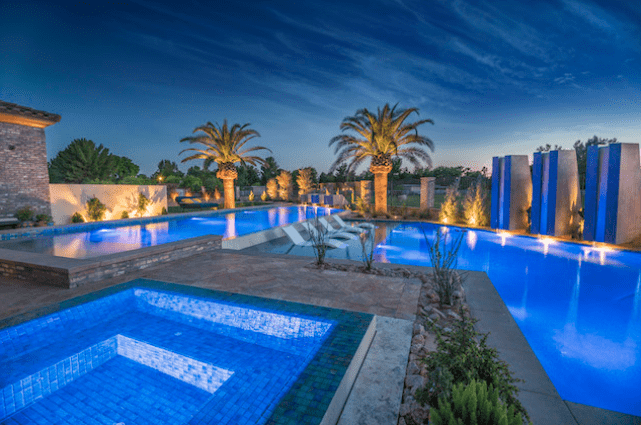 This resortlike waterscape has it all, with a raised lap pool to the left, a play pool with a sun shelf to the right and a spa that's big enough to hold more than a few friends. Finished in cobalt-blue glass tile, this water trio knocks it out of the park.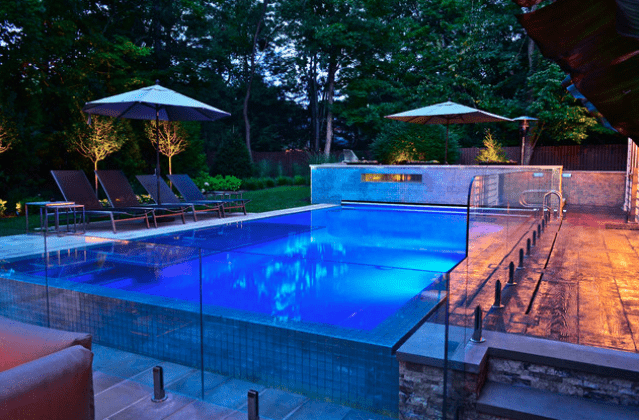 This vanishing edge pool design showcases luxury finishes and features to enhance its modern design style. Glass tile provides a rich backdrop to the perimeter overflow pool and Plexiglas panels serve as see-through safety barriers.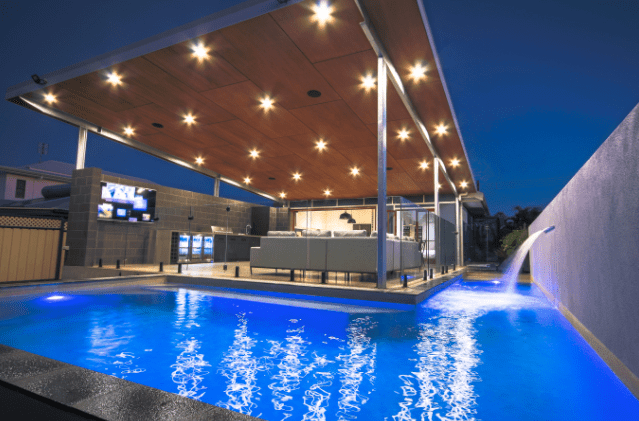 With its large overhead shade structure, this L-shaped pool offers plenty of appeal with the nighttime starlight show above. Adding to the ambiance is a perimeter wall outfitted with a flowing water feature.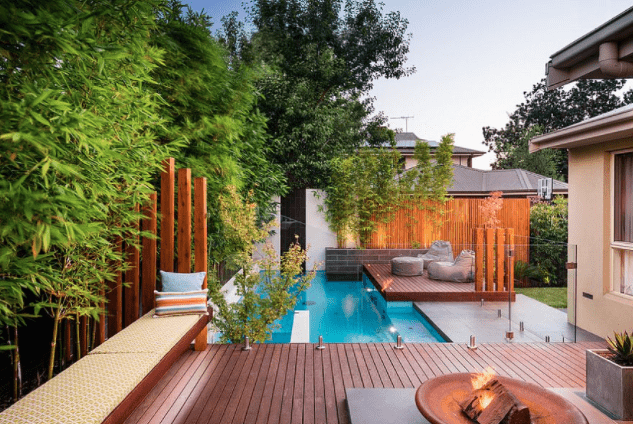 Small yet stylish, this pool is the perfect fit for a tight yard. The addition of decking, sitting areas, decorative wood posts and night lighting makes it the ideal spot for communing with nature.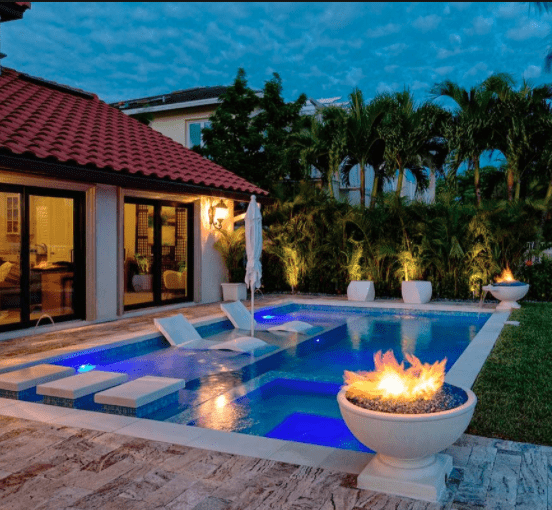 Making the most of a pool design, this one includes a sunken sun shelf for lounging, a hot tub for relaxing and a small play pool for cooling off. The three raised pedestals can be used to sit on or place drinks.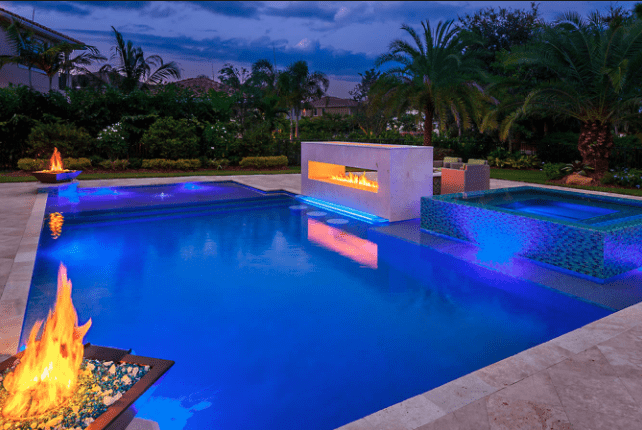 Roaring with fire, this pool comes alive at night with its pedestal fire woks and slot gas fire pit. The inset raised spa, as well as other areas of the pool are carefully lit to highlight the iridescent blue glass.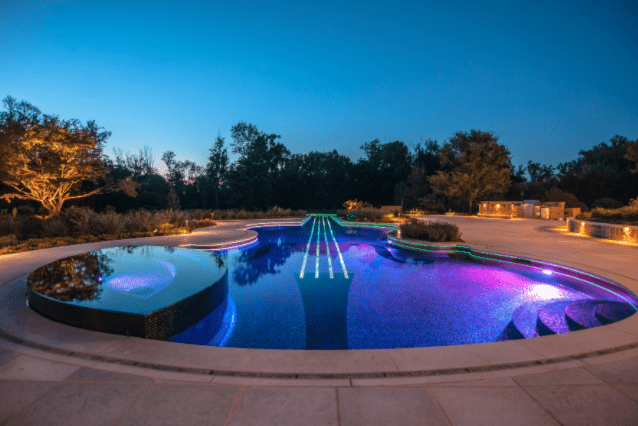 Music fans rejoice! This guitar-shaped pool with its raised inset spa is cleverly lit to emulate the features of the iconic musical instrument as are its curved stairs and almond-shaped hot tub.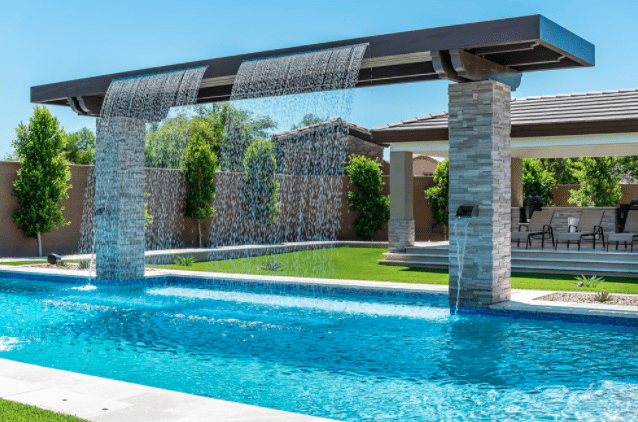 A sheet of water flows from a columned structure into a geometric-shaped pool, serving as both a distinctive water feature and providing a ripple effect that also circulates the water.