We've all seen it before, a garden with a mass of plants but nothing that stands out. Then there are those you never forget. More often than not, these landscapes include at least one statement plant that serves as a dramatic focal point.
In the Southwest, specimen-size cacti and succulents make excellent focal points. Hardy and drought-tolerant, they can change the look of your yard in an instant. Here are some award-winning examples by Trademark Landscape.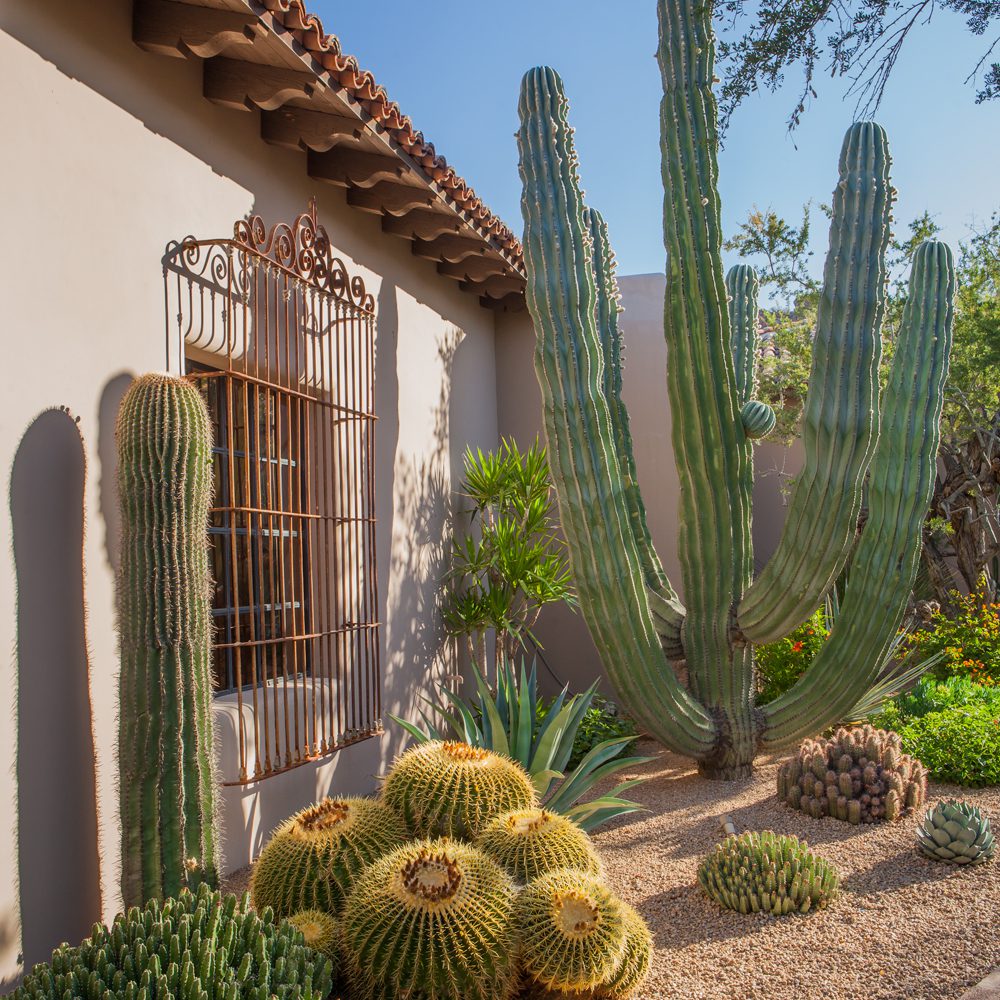 DESERT DIVA
This majestic blue cardon cactus, with its multiple arms and bluish hue, defines a front yard entryway. Surrounded by clusters of plants, including Moroccan mound, a saguaro spear, golden barrels and other low-maintenance options, it creates the perfect desert vignette.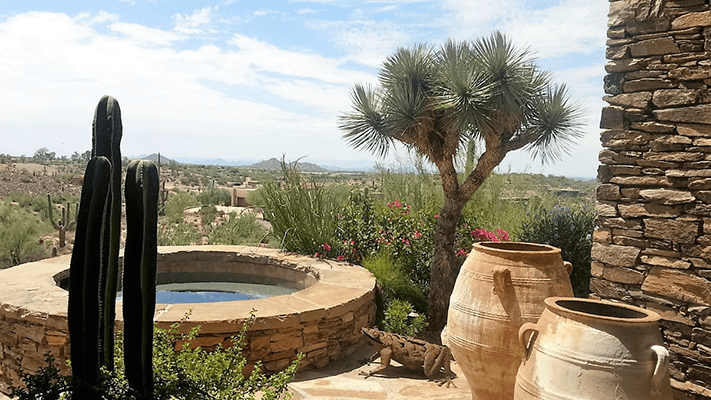 TREE OF LIFE
This hillside garden offers the ideal backdrop to showcase the unique tree shape of a striking branched beaked yucca. The columnar cacti in the foreground mimic the brick wall on the right, both serving as a visual frame to balance the setting and draw the eye inward.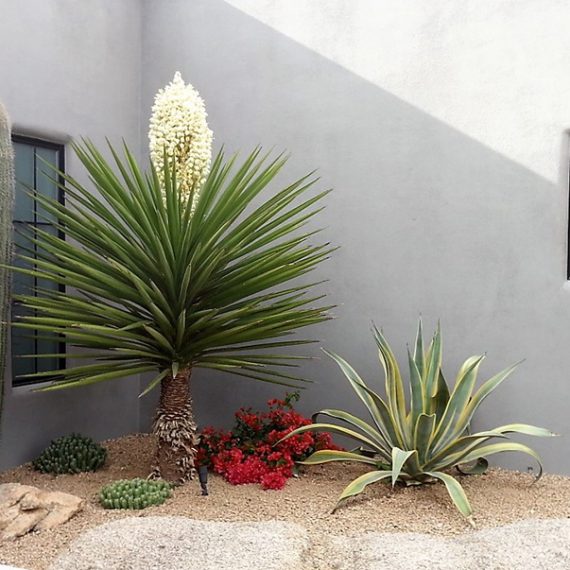 EYE CANDY
Unlike agaves, which die after their spectacular flower stalks stop blooming, yuccas are perennials that bloom year after year. This impressive Yucca faxoniana, flanked by two saguaro spears, serves as a work of living art against a plain courtyard wall.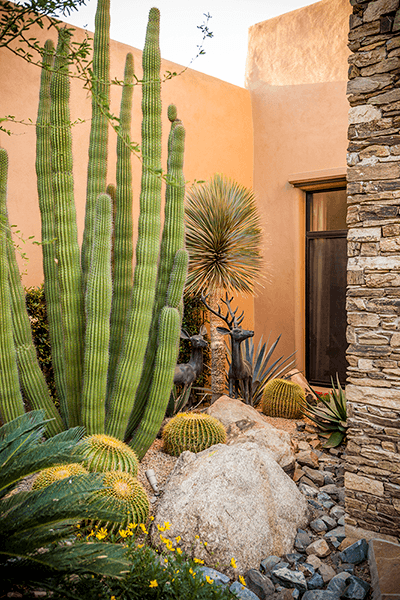 SUN SAVVY
The organ pipe cactus is a true icon of the desert Southwest and creates a sense of regionality in the garden. Found in rocky landscapes, it is only fitting that this one was placed among boulders and other classic arid-adapted vegetation.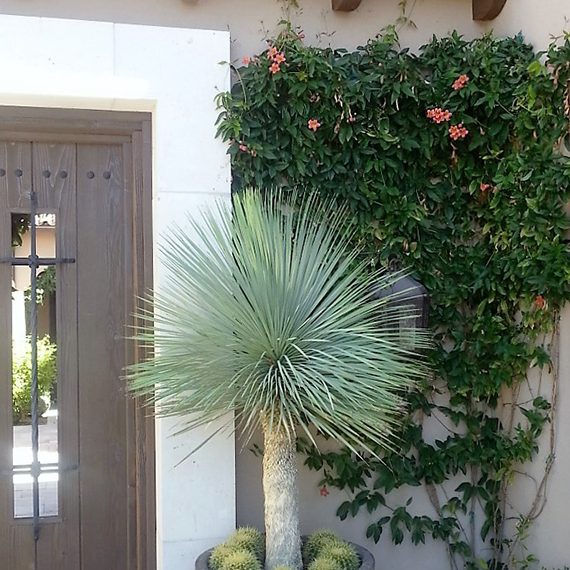 SCENE STEALER
Yucca rostrata is a treelike plant that makes an eye-catching statement in a container. Paired with small golden barrels (yes, they will need to be replanted once they outgrow the pot), this spiky succulent beckons visitors to the front courtyard.