It doesn't take much to go to a garden center and pick up a cheap birdbath, but wouldn't it be more fun to make one of your own? Repurposing items you already have or those you find at a thrift shop can be a rewarding experience. With most of us staying at home due to social distancing, why not fill your time with a crafty project that will also benefit nature's winged creatures. Here are some examples to spark your creative juices.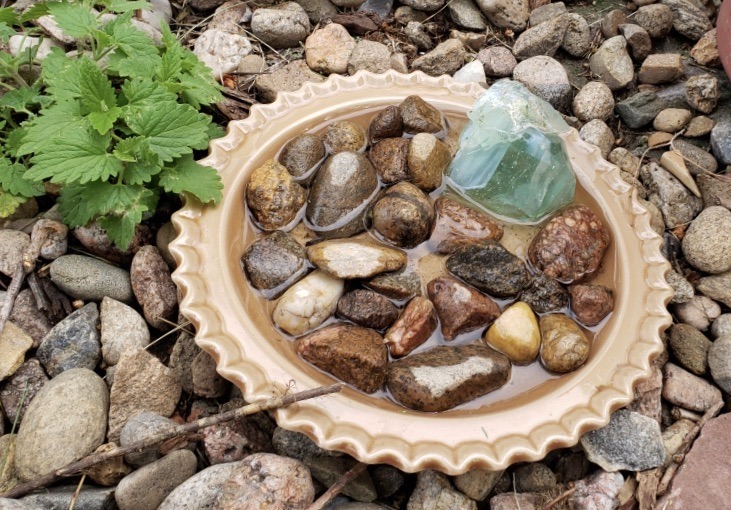 A shallow scalloped pie shell filled with rocks, water and a pretty blue-green stone provides plenty of perches for creatures to enjoy a cool drink.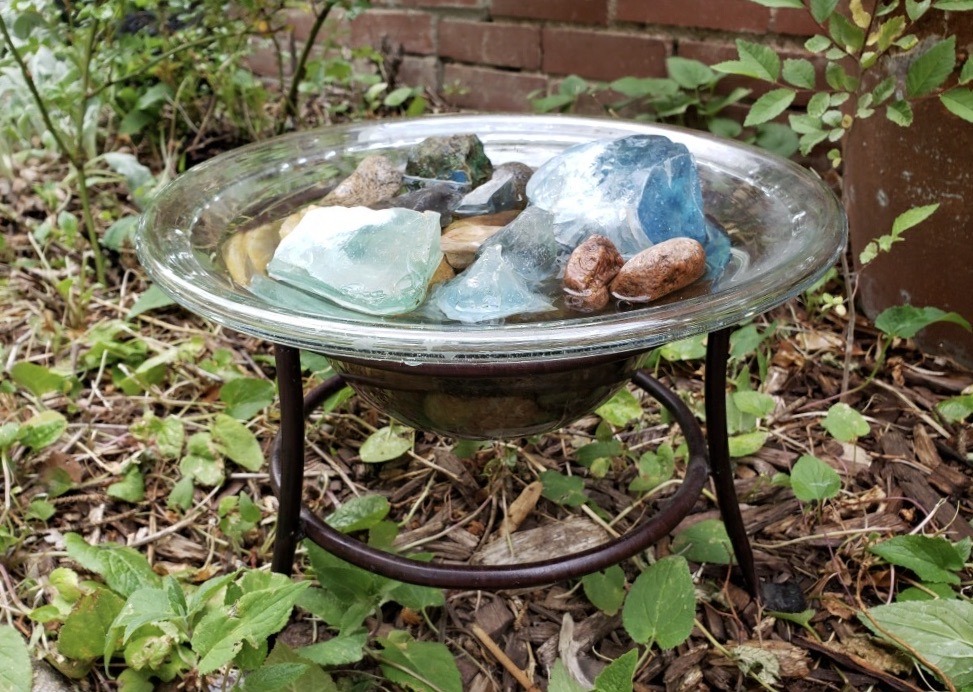 For a ground-level birdbath, a small stand holding a glass bowl—both found at an antiques shop—are paired with pretty stones and rocks.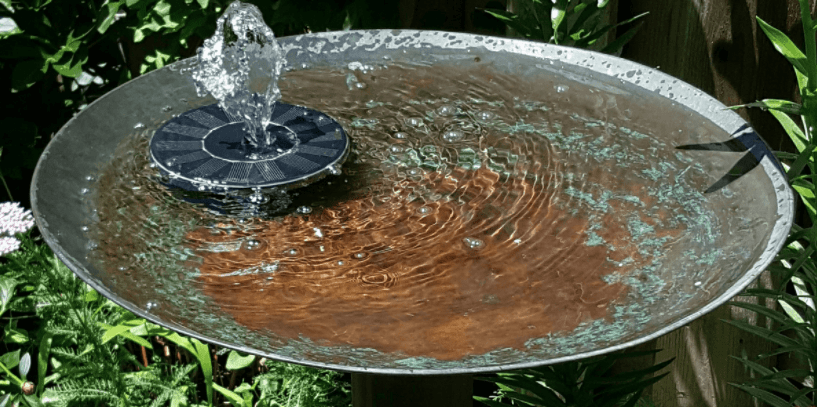 A small pump keeps water circulating in a shallow metal bowl and also helps it stay cleaner. Be sure to refill water in all birdbaths on a daily basis.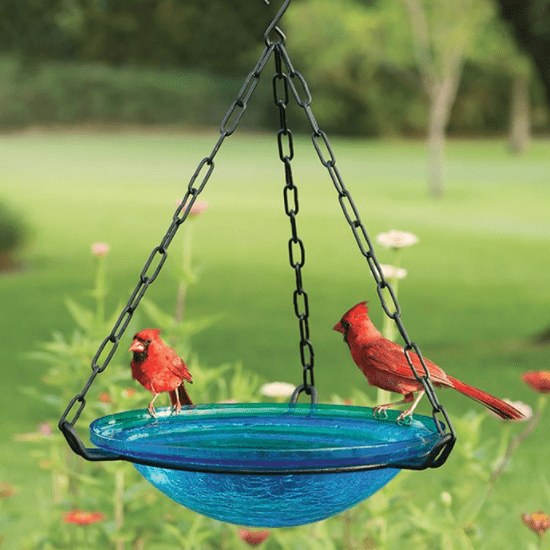 Hanging birdbaths are great for patios and balconies and can be easily hung from tree branches, as well. A bracket and chainlinks serve as supports for this crackled glass bowl.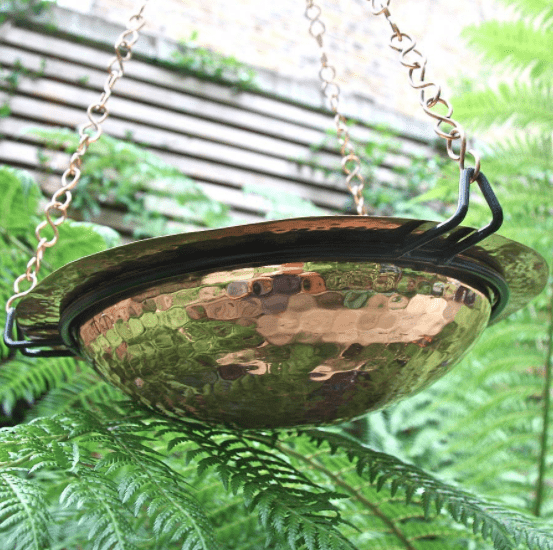 The sky is the limit when it comes to choosing a base. Here, a hammered copper bowl reflects the vegetation below and provides a cool basin for holding water.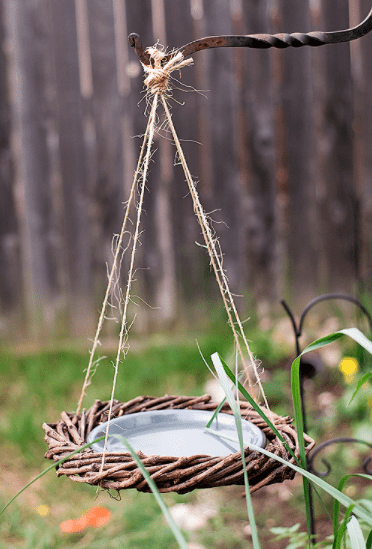 To create landing spots for feathered friends, a twig wreath is hung from twine and is just big enough for a few small birds to sit and enjoy a splash of water. A plastic saucer serves as an inset.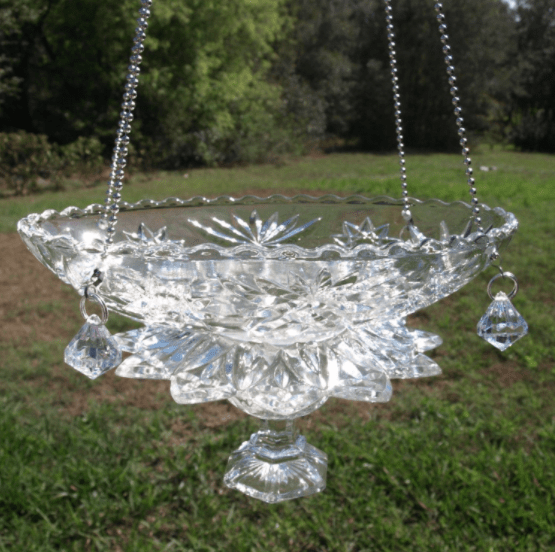 Making good use of an unused crystal piece, the crafty designer who made this attached crystal prisms for added reflection and hung the whole piece from lengths of ball chain.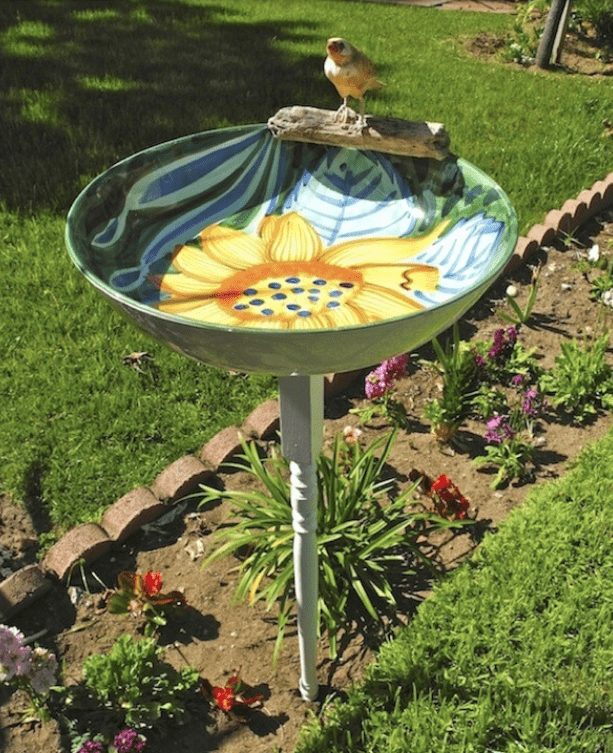 A plastic painted bowl screwed to a table leg that is pounded into the soil makes a lightweight, eye-catching water feature.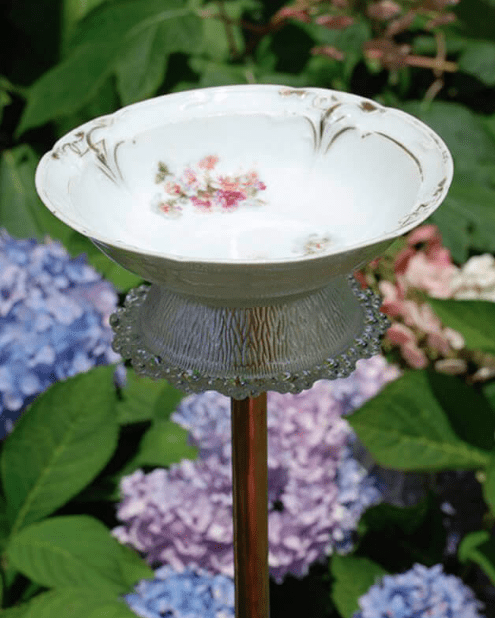 Vintage dishware serves as another example of a clever option for a watering receptacle.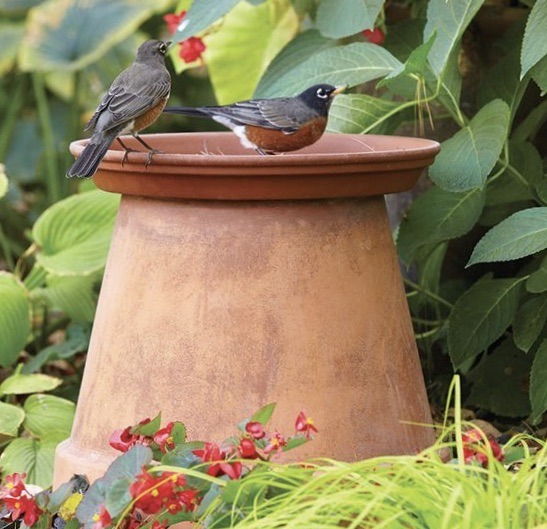 It doesn't get much easier than this. A terra-cotta saucer set atop a matching overturned pot serves as a natural resting spot for feathered friends.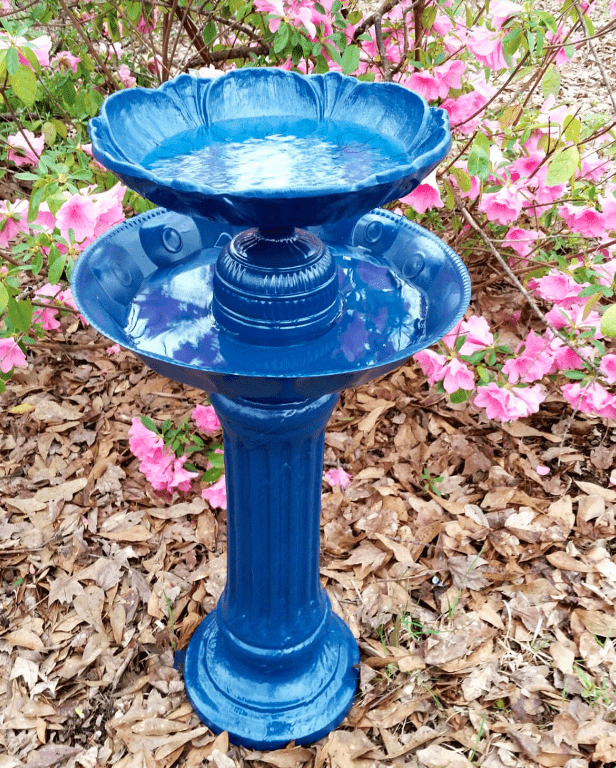 For a tiered effect, a recycled glassware piece separates two plastic bowls set atop an old table lamp base. All were spray painted a brilliant cobalt-blue.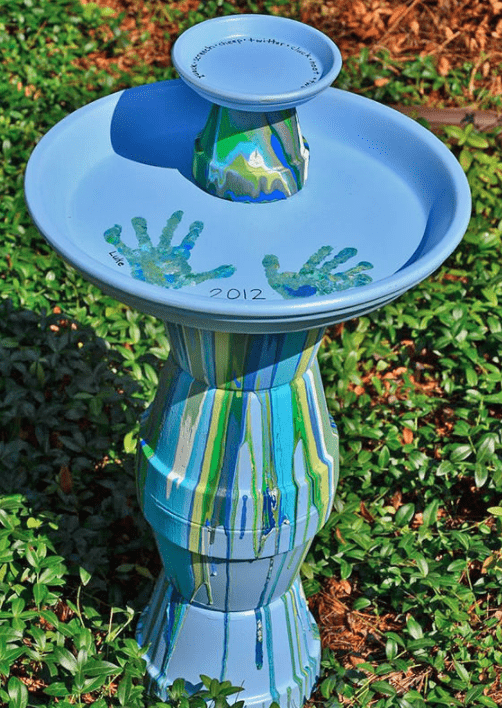 This colorful yard art is made up of hand-painted stacked pots and a saucer with an extra splash pad devised from a smaller pot and saucer inside the bowl.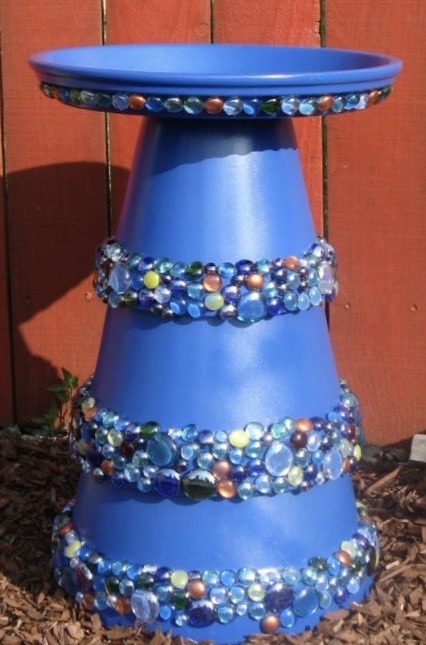 Glued on glass stones, painted pots and a saucer make a perfect piece of colorful outdoor art that is also functional.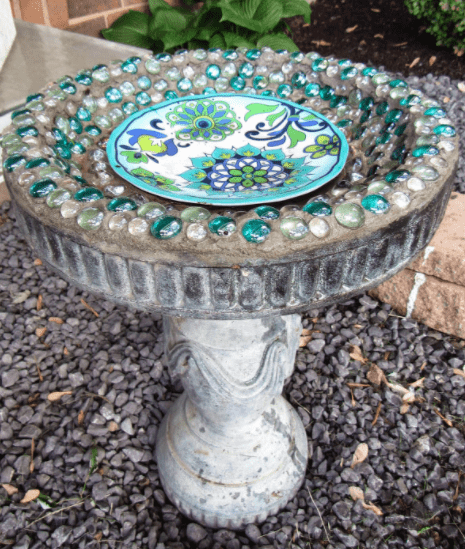 A handmade concrete basin embedded with glass stones makes this classic birdbath a standout. Set atop an old concrete base and inset with a decorative painted bowl, it's pretty whether filled with water or not.