As temperatures drop in the low desert and beautiful weather once again descends upon us, it's a great time to head to the plant nursery and buy your fall/winter favorites. Keep in mind that most perennials can be planted in the Phoenix area from November through March. Trademark Landscape came up with a list of hardy autumn growers that we think you might like, too.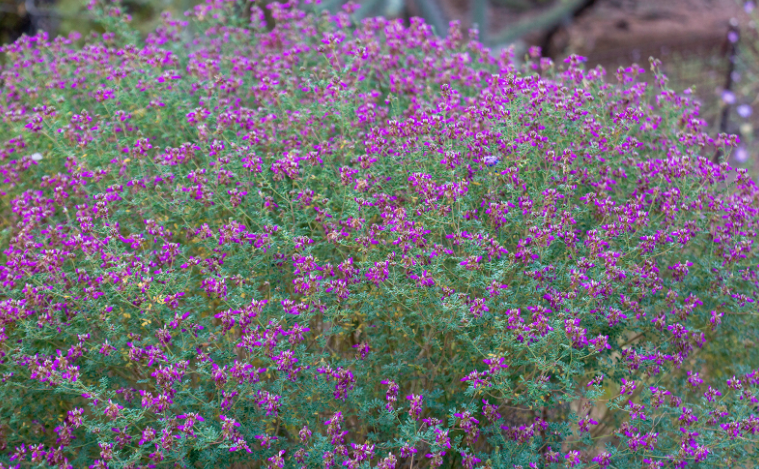 BLACK DALEA (Dalea frutescens)—For fall to winter color there's nothing quite like this sun-loving semi-evergreen shrub. With its lacy green foliage that can sometimes appear silver, it produces lavender-purple clusters of flowers that attract butterflies and quail.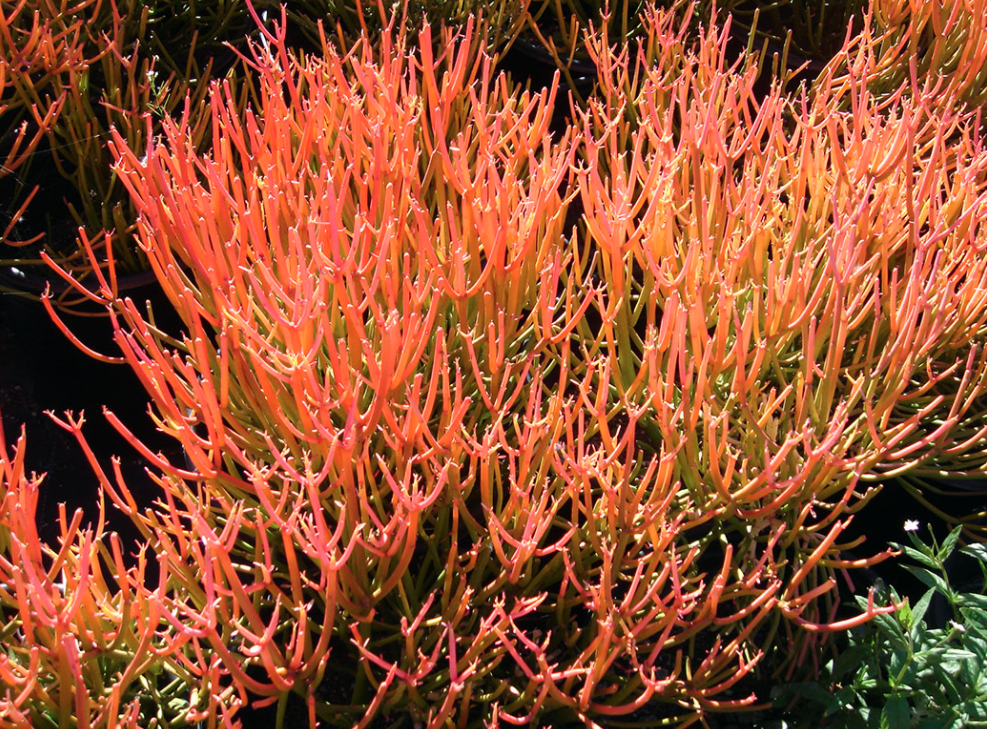 FIRESTICKS (Euphorbia tirucalli)—This easy to grow drought-tolerant succulent is a true sun worshipper that can also handle cold weather. Its stems change from bright-green to orange to a brilliant red when the temperatures cool, and its vibrant color continues into spring.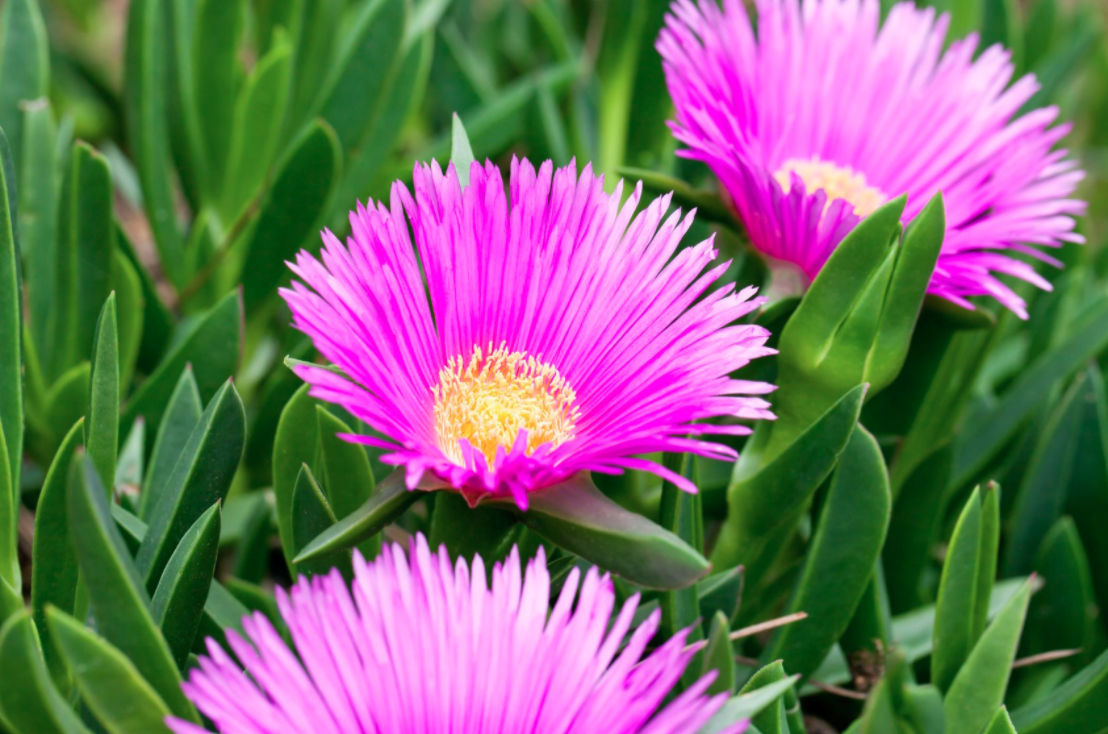 ICE PLANT (Delosperma sp.)—A tender perennial, this cold-hardy groundcover has tropical flair due to its succulent leaves and colorful flowers, which range from yellow, pink, purple and red depending on the variety. It gets its name from the fact that the flowers and leaves look as though they are covered in ice crystals.
TEXAS SAGE (Leucophyllum frutescens)—A workhorse in the desert, this ornamental drought-tolerant shrub comes to life with the winter rains. Known for its silvery foliage and lavender, magenta or white flowers, it is low-water-use and serves as cover for all kinds of fauna.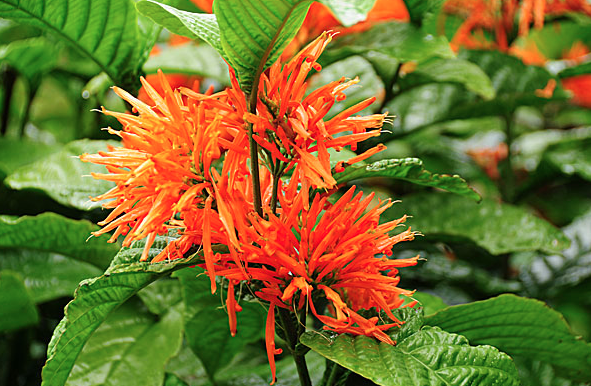 MEXICAN HONEYSUCKLE (Justicia spicigera)—From late spring through fall, this evergreen shrub—also known as firecracker bush—produces bright-orange flower clusters. If you're a nature lover, you'll definitely want to consider this one, as it attracts bees, butterflies and hummingbirds to its blooms.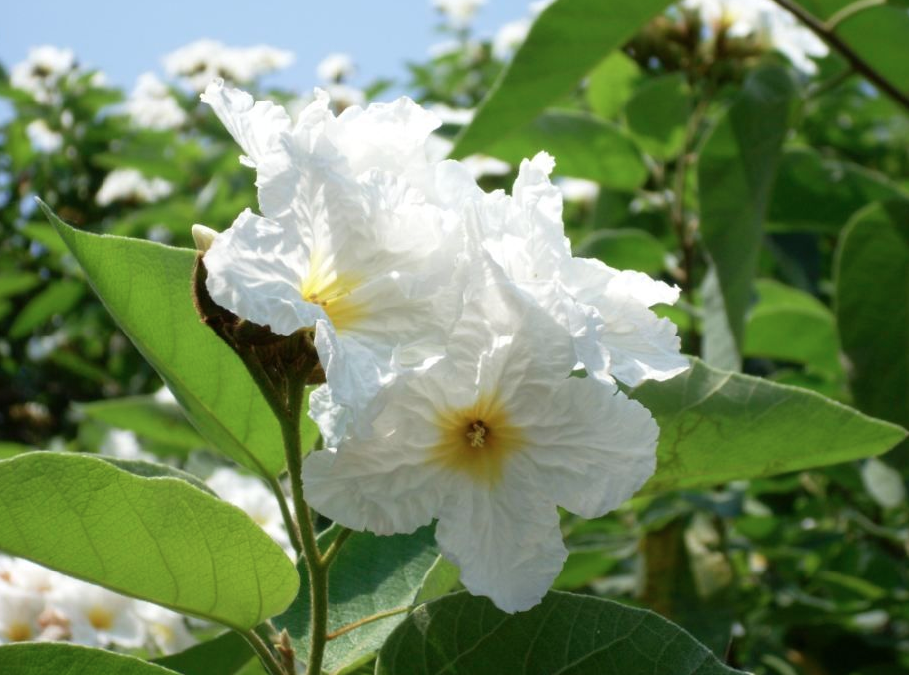 TEXAS OLIVE (Cordia boissieri)—Considered a shrub that can be grown as a tree with proper pruning, this drought-hardy ornamental evergreen attracts butterflies and birds. Set against dark leathery green leaves are hibiscus-like white flowers with yellow throats that bloom from spring through fall.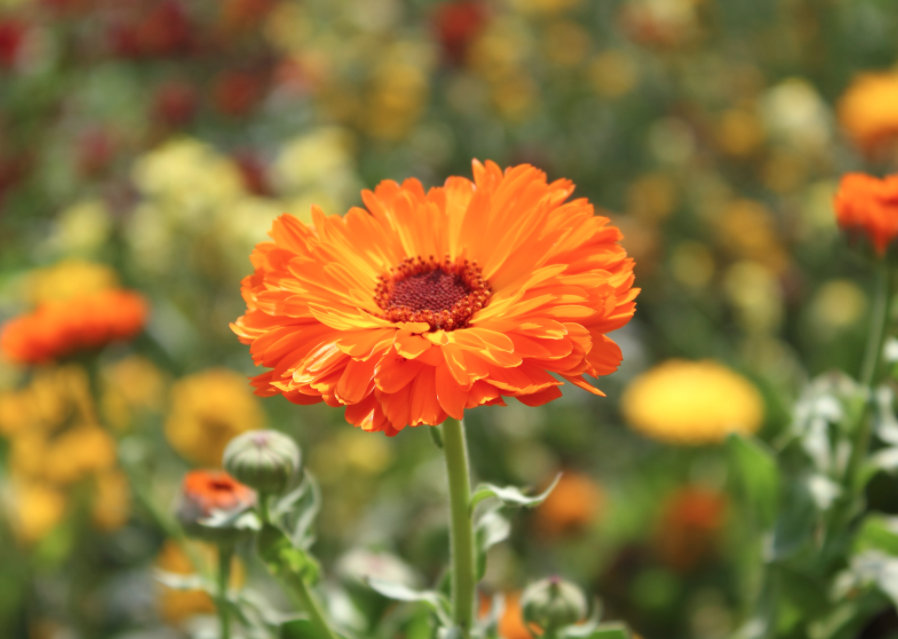 CALENDULA (Calendula officinalis)—Often referred to as pot marigold, this herb is not only pretty, with its yellow or orange flowers, but it's also edible and can be used for medicinal purposes. It loves the full sun and reseeds easily. Be sure to deadhead spent blooms to encourage new ones.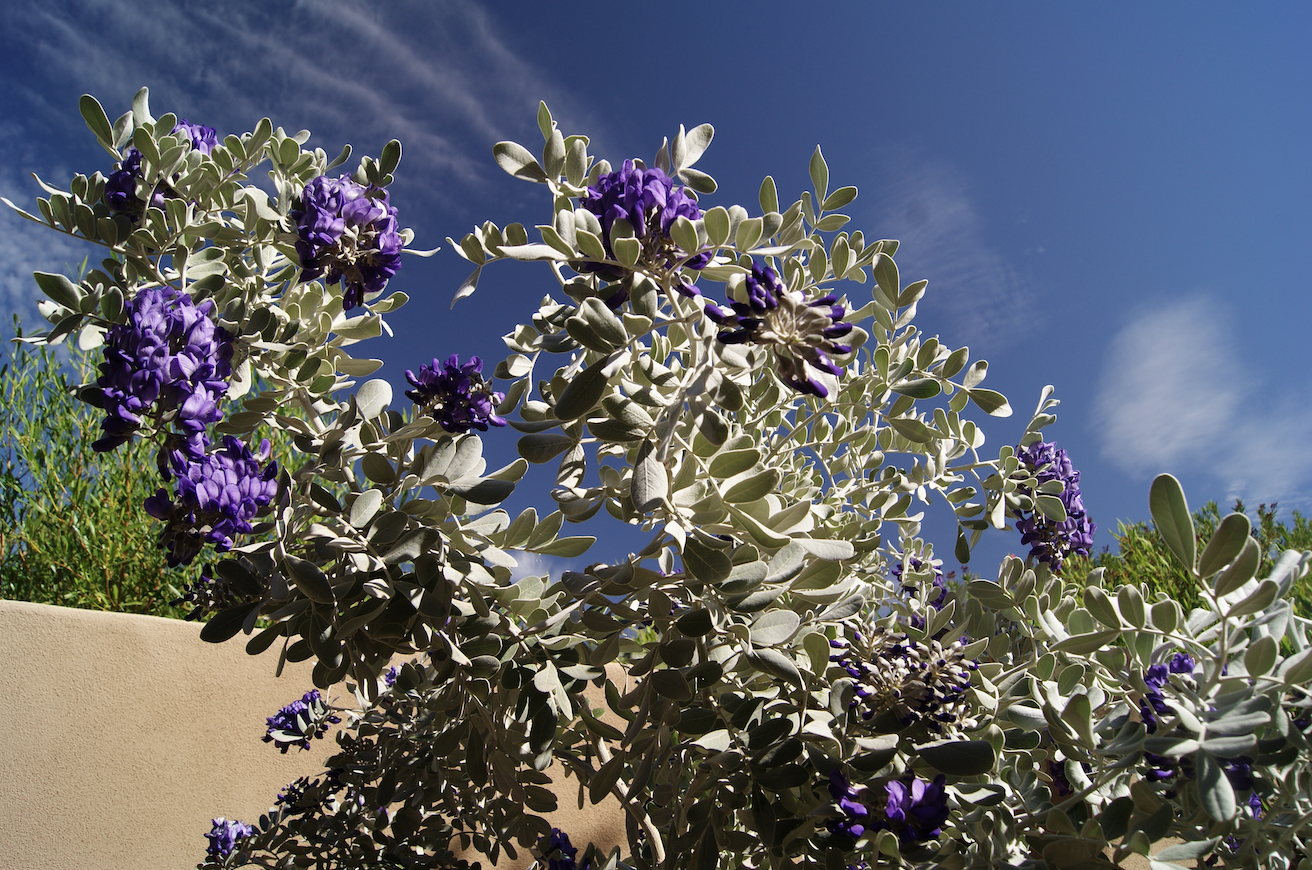 TEXAS MOUNTAIN LAUREL (Sophora secundiflora)—Smelling like Kool-Aid or grape popsicles, the violet-blue flower clusters on this evergreen shrub or tree make this a favorite among kids and adults alike. A desert native, it loves our sunny, arid setting and can handle the intense summer heat.
RED SALVIA (Salvia splendens)—An ornamental perennial, which also goes by the name scarlet sage, this tropical-looking favorite features red tubular blooms that attract bees, butterflies and birds. It makes a great container or bedding plant and blooms year after year.
OTHERS TO CONSIDER:
Cool-season flowers
Alyssum • Amaryllis • Bachelor's button • Dianthus • Dusty miller • Geraniums • Iris • Lilies • Lobelia • Marigolds • Nasturtiums • Pansies • Petunias • Snapdragons • Stock • Violas • Wildflowers • Zinnias
Cool-season vegetables/herbs
Cilantro • Mint • Oregano • Peas • Potatoes • Radishes • Spinach • Turnips