When it comes to outdoor living, Arizona has it made, with plenty of sunshine and months of amazing weather. And what better way to spend time outside than in the comforts of a well-furnished patio. Trademark Landscape Inc. offers its five essential tips for making the most of your outdoor spaces.
1. Choose Materials That Withstand The Elements—Whether you live in the desert Southwest or in locations that see rain or snow, you want your investment to last. High-performance fabrics just keep getting better in regards to maintenance, durability, colors and style options, and there's plenty to choose from. Furniture frames, too, are being manufactured for longer lifespans. The sturdier the frame, the longer it will last. High-density polyethylene pieces can often be left out year-round and many brands of furniture offer UV protection.
2. Test Drive the Goods Whenever Possible—This means actually sitting on that outdoor dining chair you've been eyeing to check it out for comfort, depth and height based on the table it will be paired with. If it's important that your chaise lounge tilts back all the way or has arms, be sure to check out all available settings before purchasing. And always bring home more than one fabric swatch to be sure you're selecting the best print, texture and color for your setting and lighting.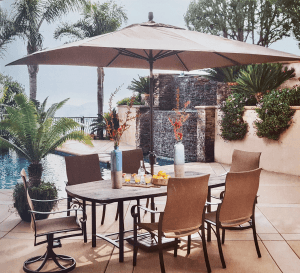 3. Select Pieces That Coordinate With Your Interiors—Think of the outdoor room as an extension of your home. Since most patios are visible from inside the house, it makes sense to tie the two styles together. Shoot some snapshots of the rooms closest to your patio and take them with you when shopping for furniture. This will help keep you focused and make the selection process easier.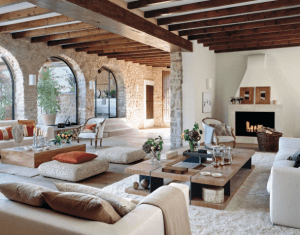 4. Accessorize, Accessorize, Accessorize!—Furniture alone doesn't make a home a home, so it's important to complete your look by filling in with the fun stuff. You don't want to go crazy with tchotchkes, because cluttered is rarely ever inviting, but search for items that are both useful and give your space some panache. Everything from mirrors, lamps, armoires and rugs to flower-filled pots, chandeliers, pillows and art will do the job.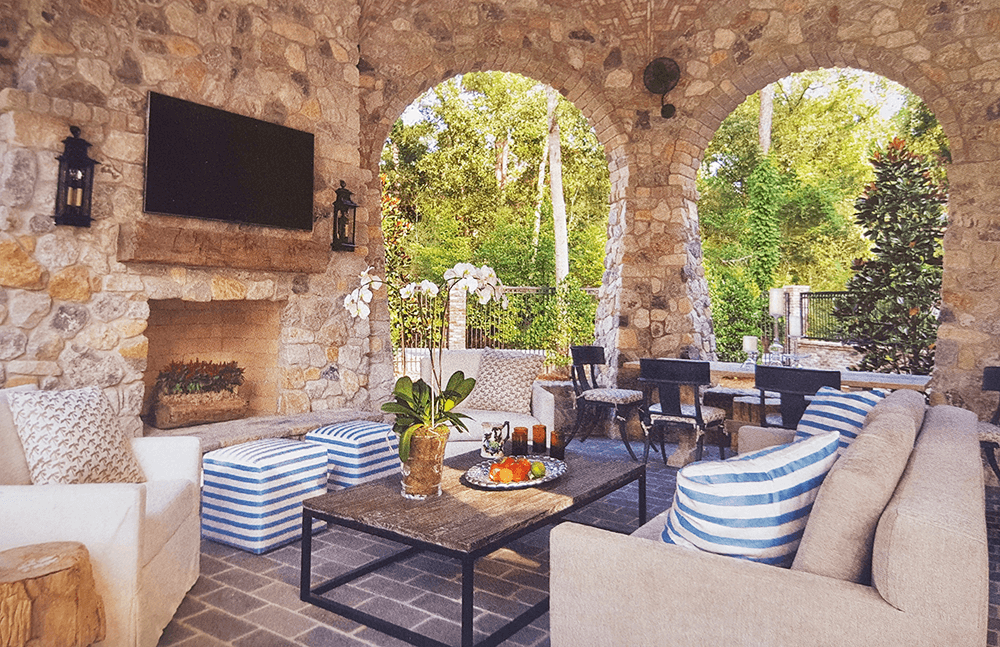 5. Arrange Your Furniture For Your Lifestyle—Keep in mind how you want to use your space. If you enjoy sitting outside when the temps are cool next to a roaring fire, be sure to create a dedicated space just for this. Same with the TV. If watching sports or your favorite Netflix show outdoors is your thing, set up chairs or sofas that make viewing comfortable and be sure to place the TV at an appropriate height. Tables for setting drinks on and ottomans for resting feet always make things more enjoyable. Remember, it's all about you and your needs, so make it your special retreat.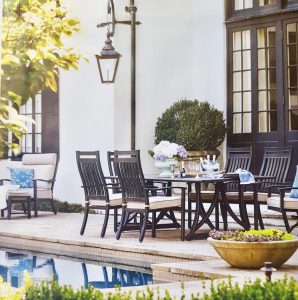 Photo: casualliving.com