When a yard is too big to feel inviting, or unattractive features become an eyesore, it might be time to consider an easy solution: decorative metal panels. Not only can they be used to shape inviting spaces and hide the uglies, but they're also a smart way to add some creative life to your garden. Here are some inspiring examples that are visually striking and add elements of surprise to the landscape.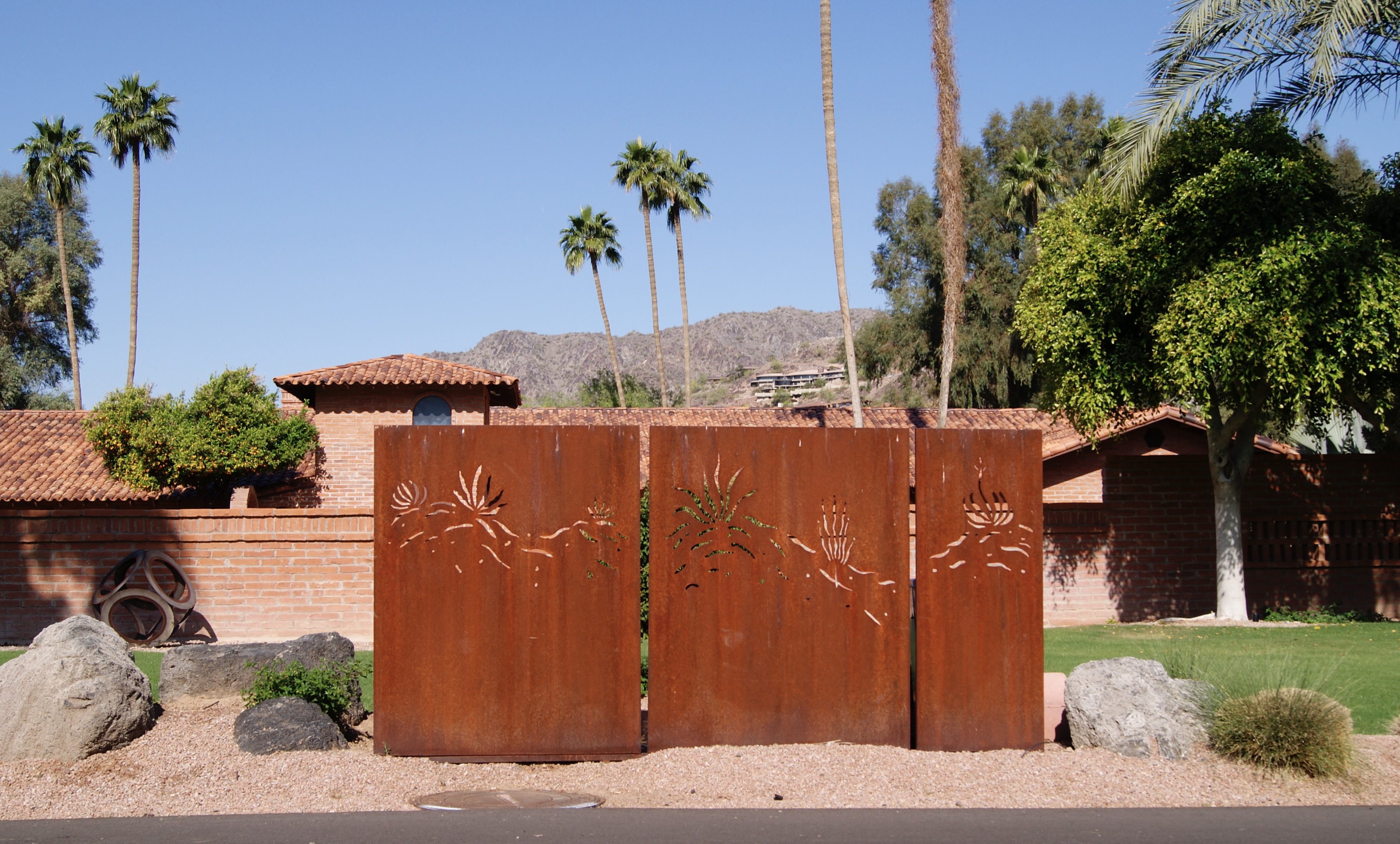 It's unfortunate when a property includes unsightly meter, irrigation or electrical boxes put there by the city. To remedy the situation, one homeowner (with city permission) erected rusted metal panels with a Southwest design that not only suit the color palette of the house but also offer an organic, artful element to the yard.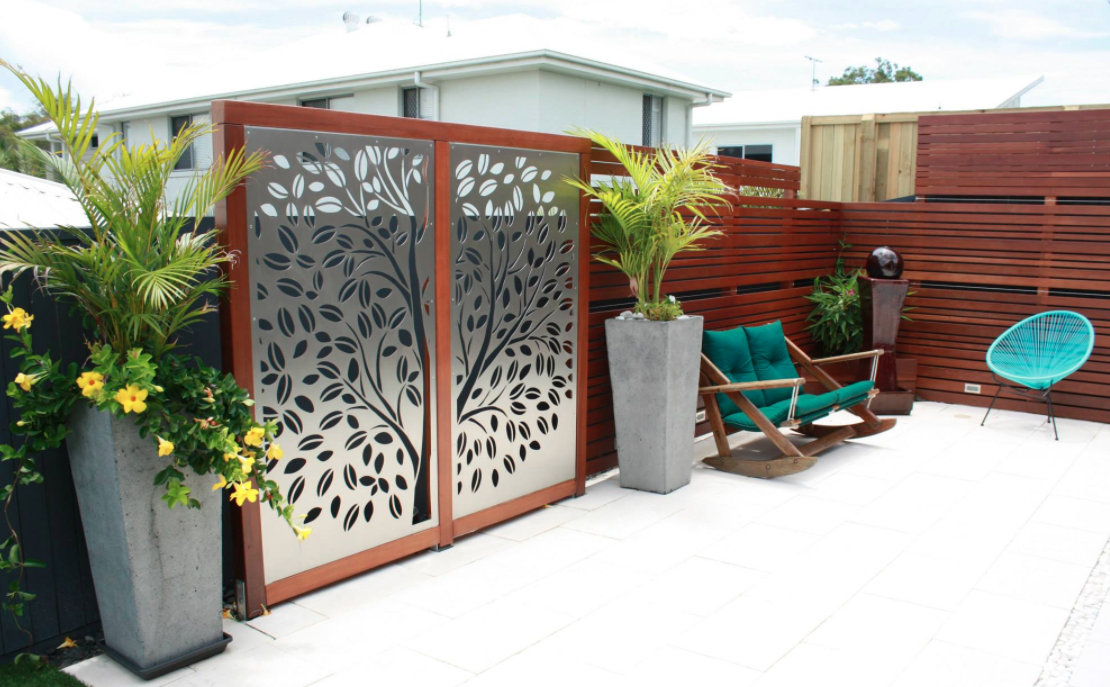 Tasteful and suitable for this small patio, an artisan panel serves to block one of the neighboring houses and brings an element of beauty into the setting. Two oversize metal planters flanking the piece blend seamlessly with the casual surroundings.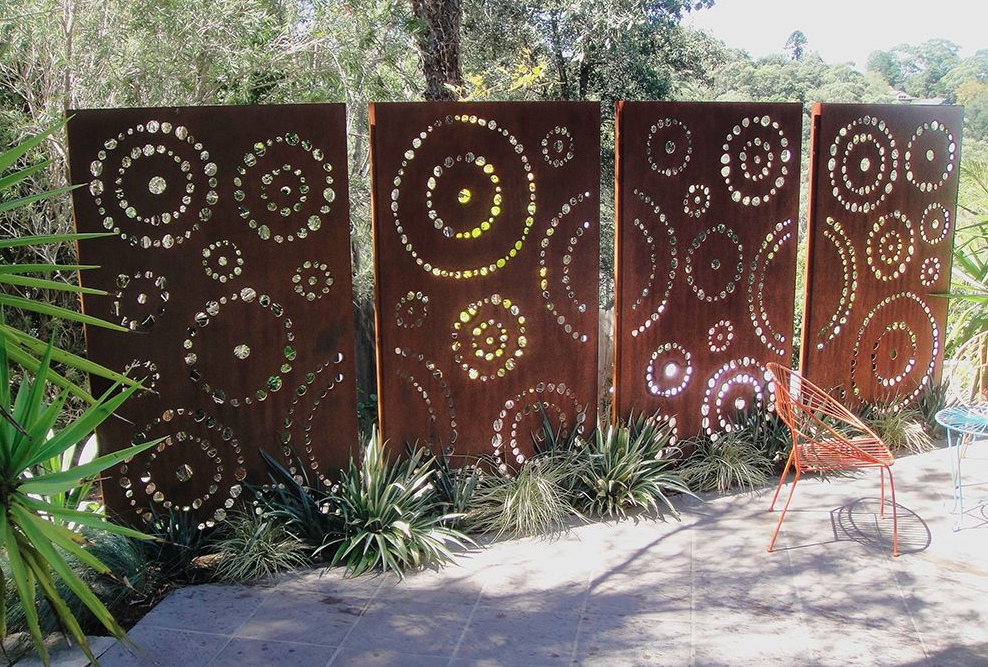 Laser-cut panels with repeating designs provide an ornamental dividing wall that allows the sunlight in yet defines the patio's boundaries and adds another layer to the landscape. The rusted works of art make this maintenance-free option a no-brainer.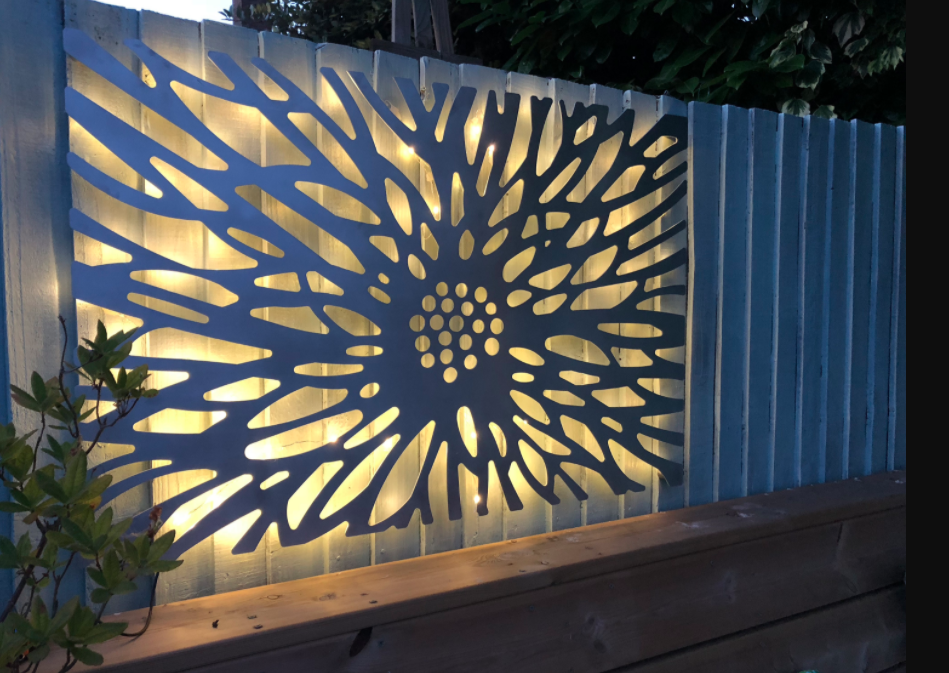 Bold and distinctive, this laser-cut metal panel is mounted on a slatted wood wall and lit from behind, obscuring a portion of the yard that's not so pretty. The custom work also serves as a dynamic backdrop to a sitting area.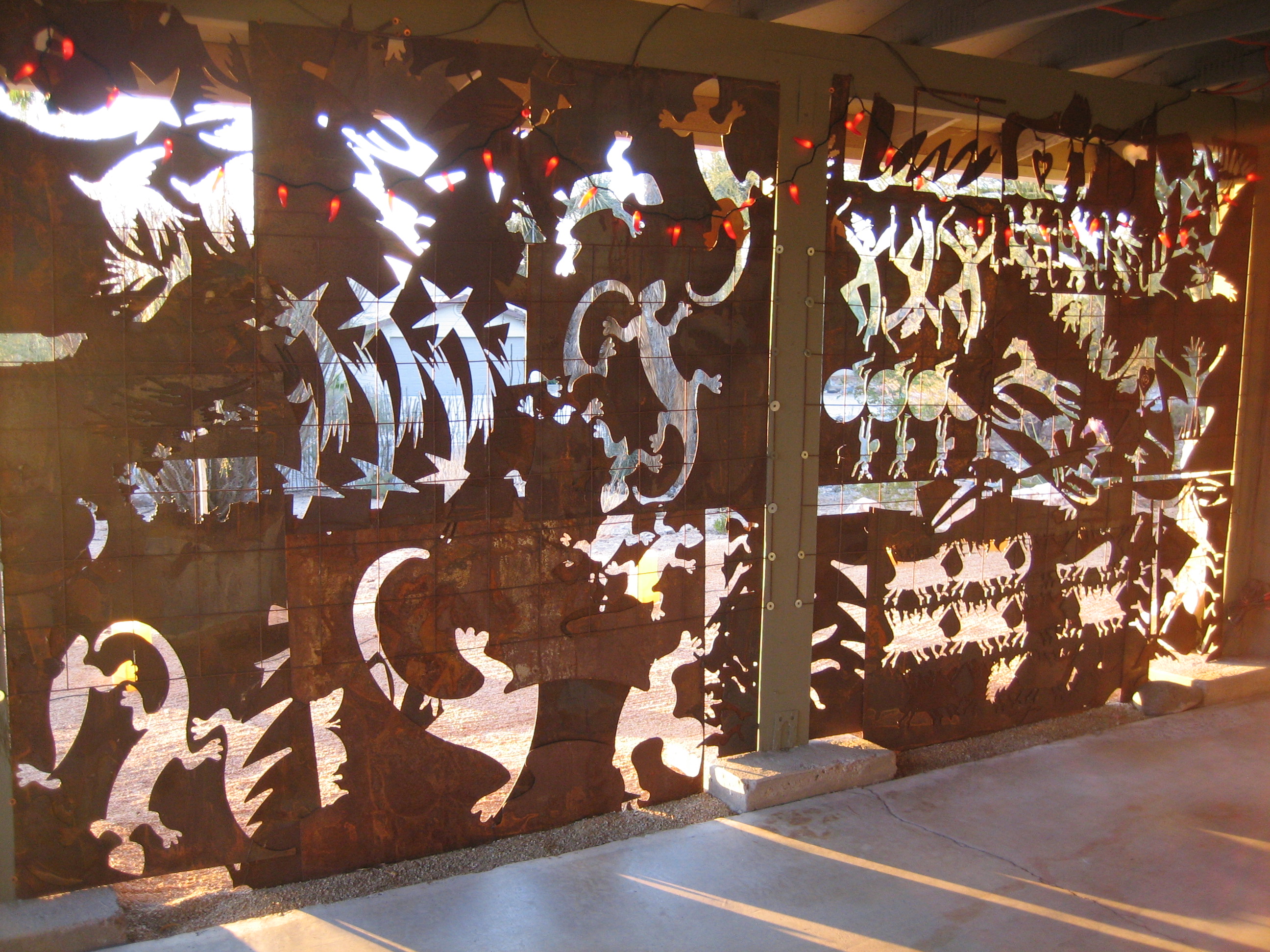 A carport never looked so good! With the custom-cut panels integrated into the structure and with light allowed to pass through, they provide enough privacy without losing the open-air feel.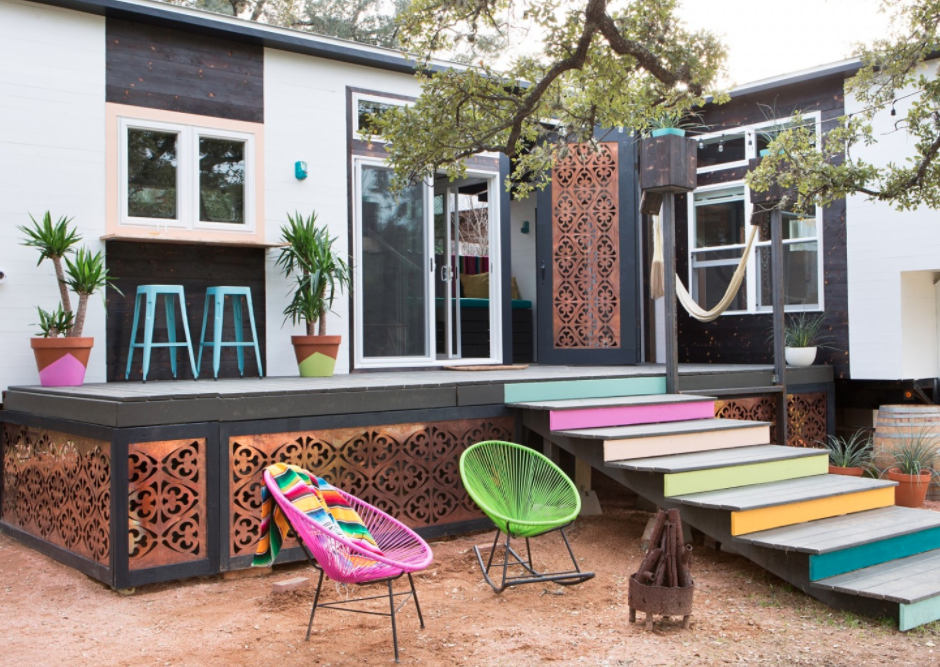 Here's a great example of how metal panels serve as design elements as well as hide whatever lies beneath a space you don't want visible. With the addition of a panel integrated into the back door, the look is coherent yet unexpected.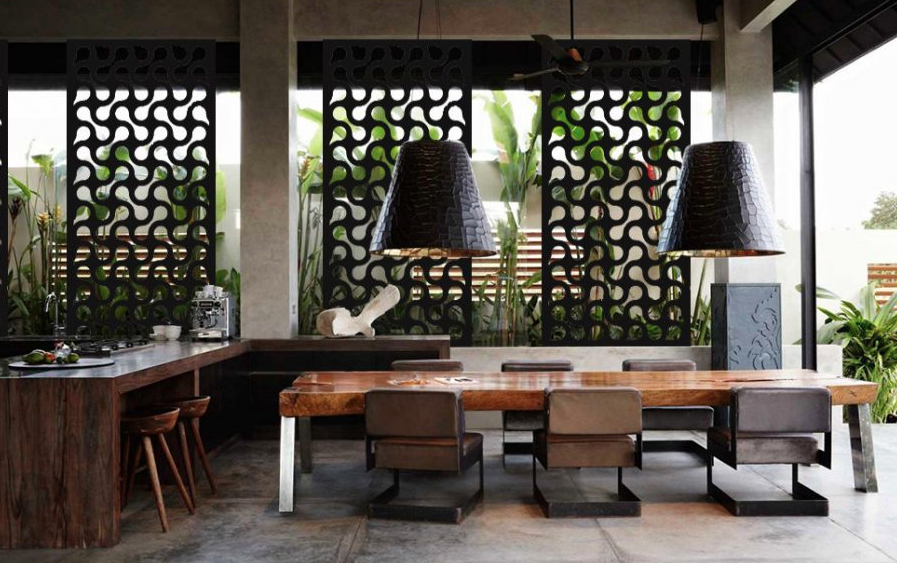 Outdoor dining takes on a completely different vibe with these dark panels meant to set a mood and create a distinctive boundary from the rest of the garden. The indoor/outdoor feel is amplified by the organic-looking furnishings and pendants.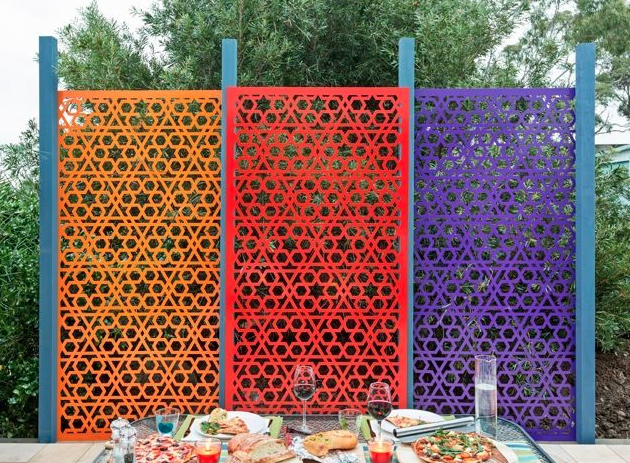 This is an easy way to bring color into your outdoor living areas as well as define a space—in this case—an outdoor dining room. The color of the posts supporting the panels is repeated throughout the landscape, creating a cohesive ambiance.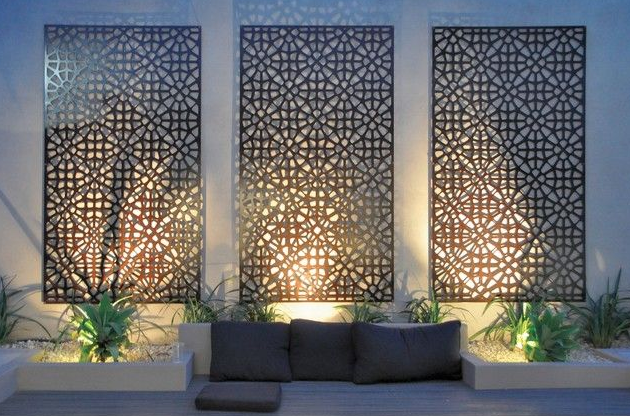 You might think these panels are just wall art, but they also help visually anchor this sitting deck with their mass and they disguise a plain wall in a way that doesn't conflict with the modernistic style of the space.