Enjoying time outdoors is something most of us can relate to, so why not make your own backyard a destination spot to connect with nature. Whether your space is covered or not, sitting areas are probably one of the nicest amenities you can have, and depending on your level of creativity and budget, they can range from simple to grand. Here are some ideas that can be translated into anything you want. Enjoy!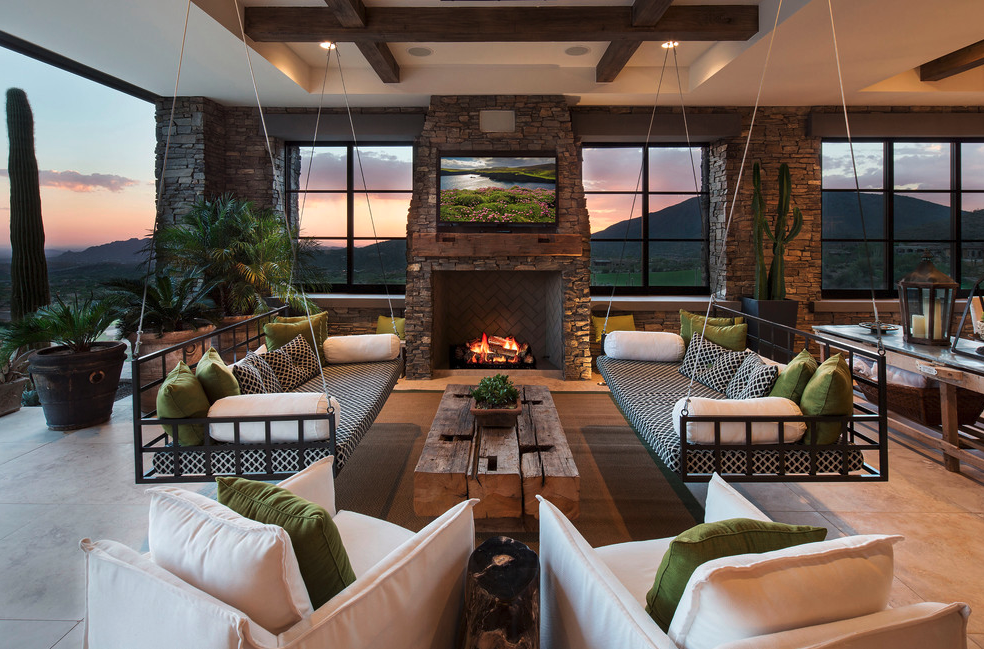 ROOM WITH A VIEW—Windows that look out to the horizon make this indoor/outdoor room a showplace for entertaining. Swinging sofas, a brick and stone fireplace, weather-hardy furnishings, and potted specimen plants keep the vibe rustic yet cozy.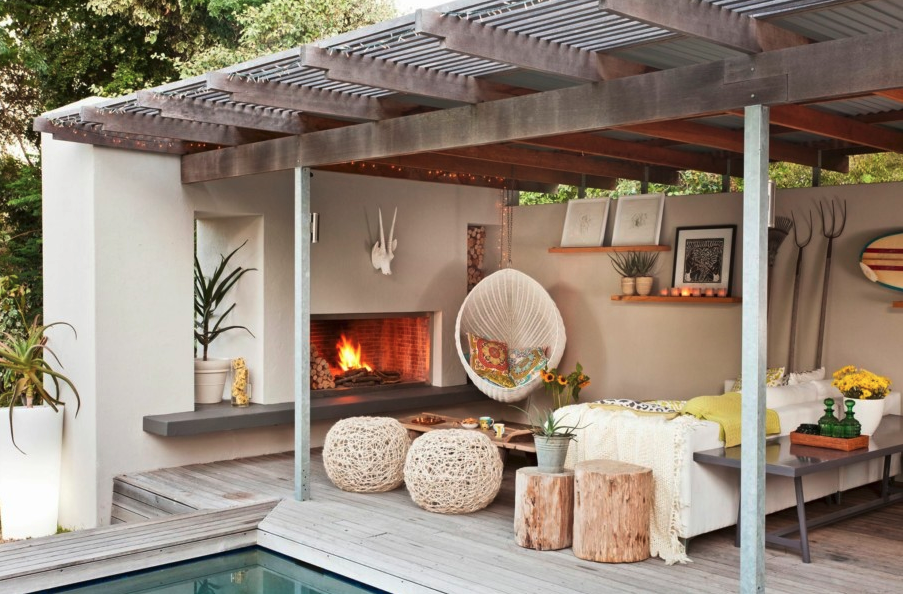 CASUALLY COMFORTABLE—A corrugated metal roof protects this spa-side room from the elements, yet the space is light and bright due to its warm colors and whitewashed wood floors. Textural accessories and indoor decor keep it interesting and approachable.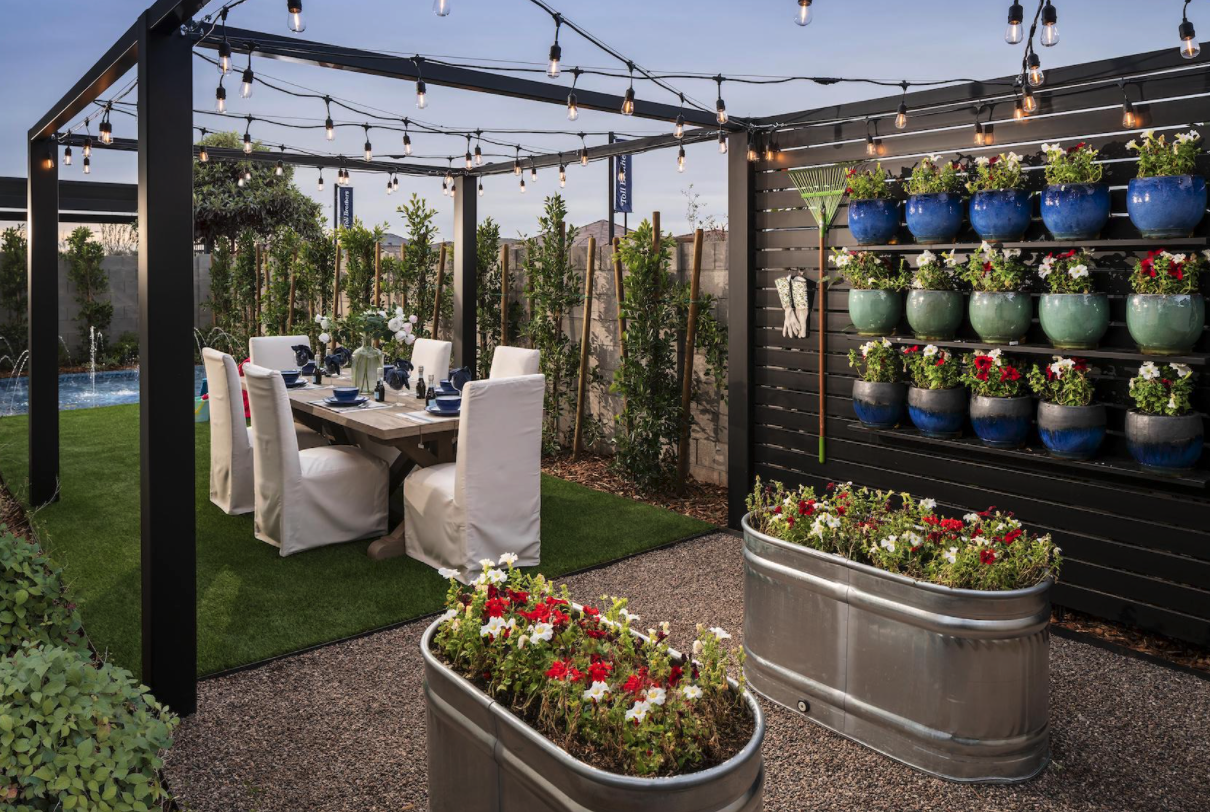 POTTED PARADISE—Talk about making the most of a small space. Some creative thinking and an artistic vision turned this elongated strip of yard into something magical. The pots on the shelves offer plenty of room for showcasing annuals and serve as a piece of outdoor art.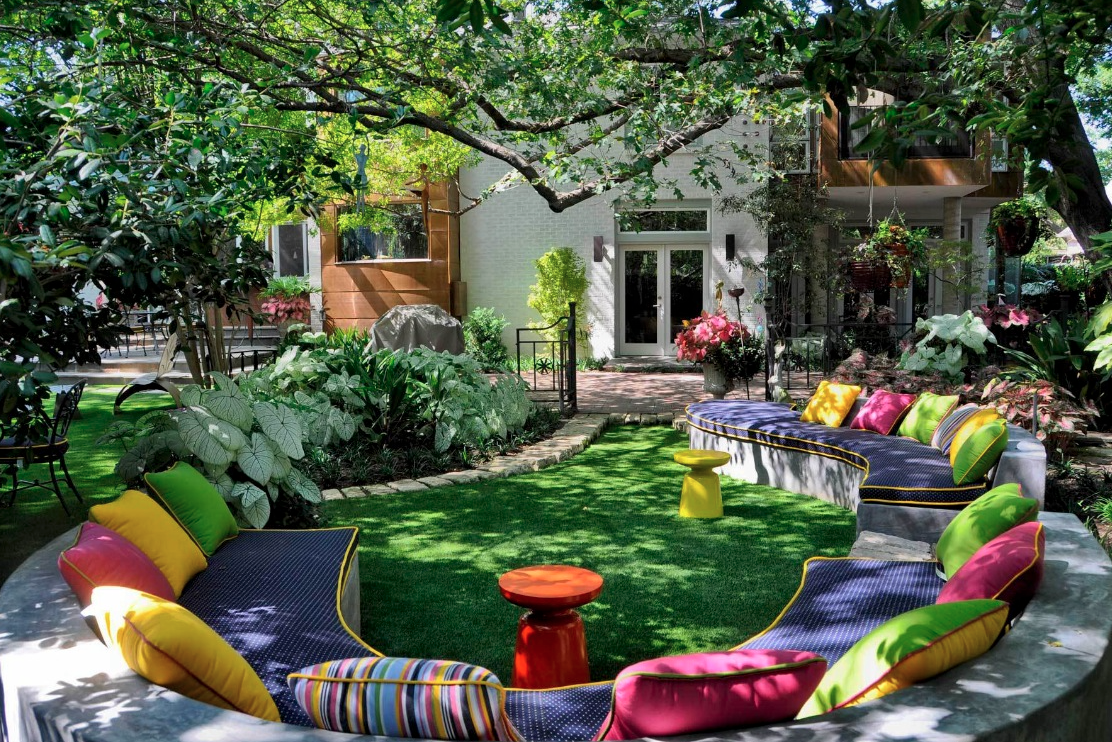 COLOR ME BEAUTIFUL—A curved concrete banco filled with vibrant cushions and pillows provides plenty of space for guests to gather and adds a bright spot to a mostly green yard. The unexpected element also serves as a rich focal point from indoors.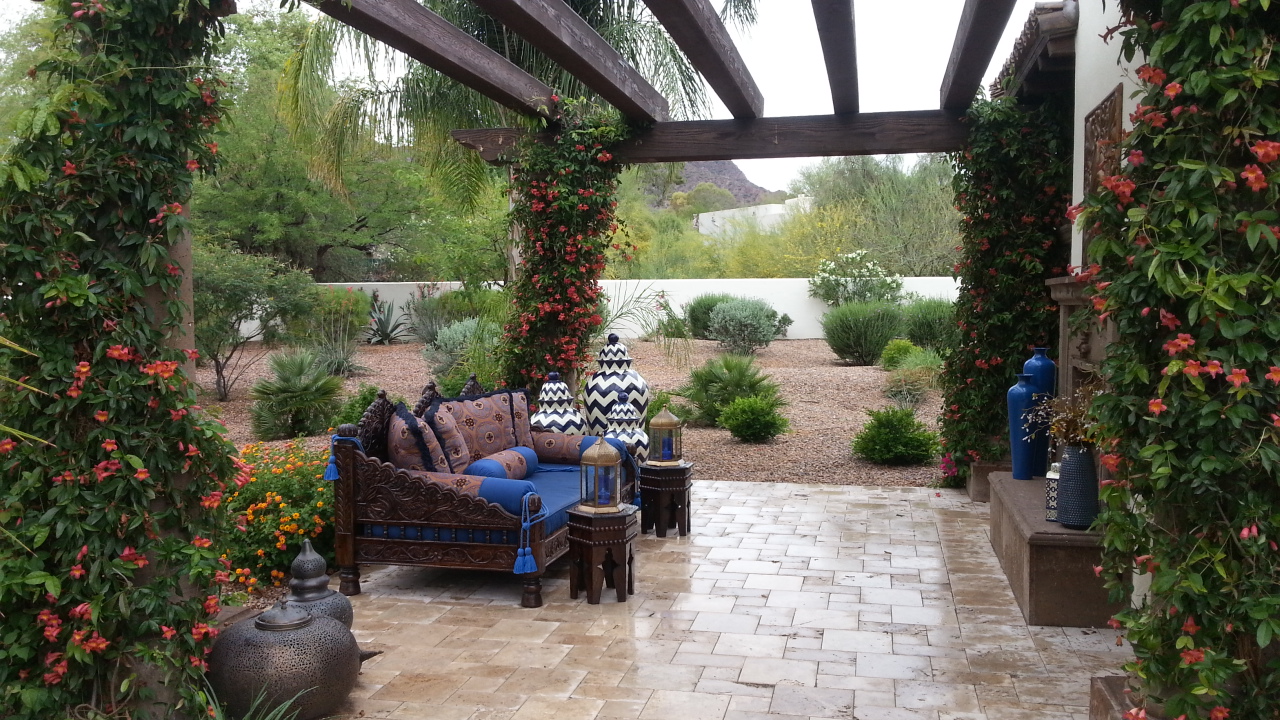 BETTER IN BLUE—Inspired by trips to Morocco, the homeowners furnished this small patio with ethnic pieces they picked up over the years. The fireplace at right is actually two-sided and looks into another furnished outdoor room.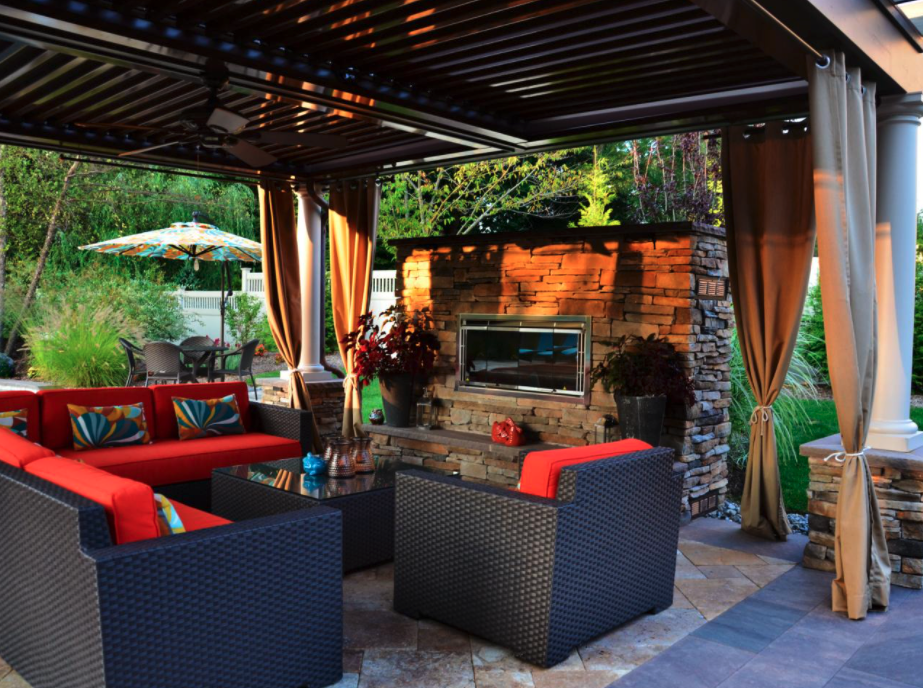 RICH IN RED—Small but cozy, this covered ramada with its metal roof and brick fireplace gets even more intimate when the drapes are closed on cool nights. The square furnishings, although big in size actually make the space feel more coordinated.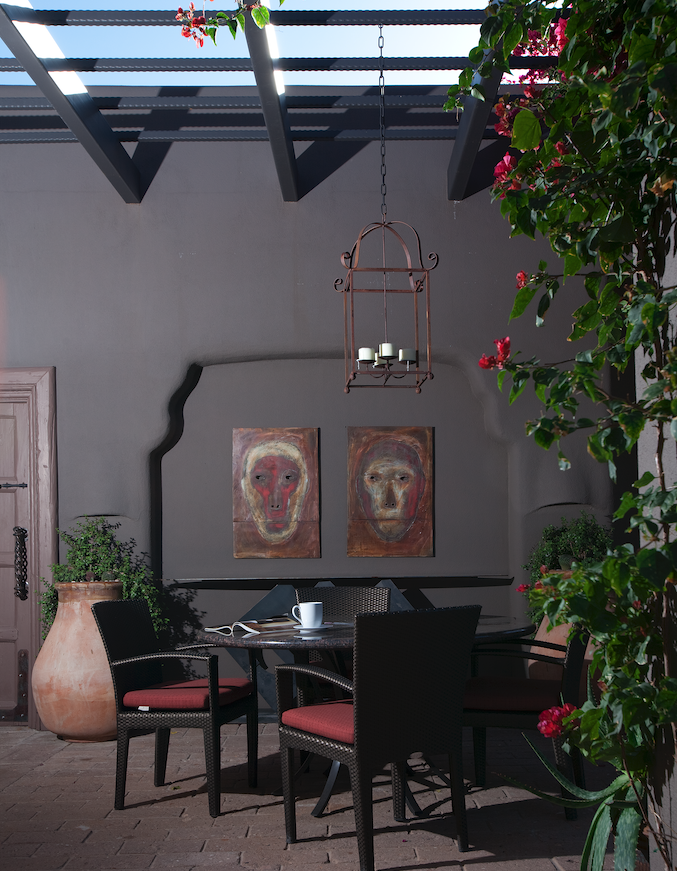 CREATIVELY COOL—Quirky metal art hung on an inset wall adds moody appeal to this richly hued coffee nook located under a larger covered patio. Bougainvillea vines peeking through a window as well as potted plants add to the charm of the outdoor room.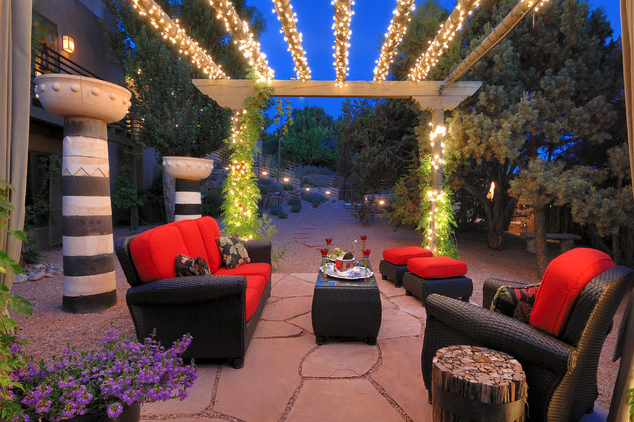 LIGHT ME UP—Situated along a backyard path, this stretch of walkway was turned into a destination getaway. With its twinkle lights, bold cushions and unusual striped totem planters, who wouldn't want to wind their way to this spontaneous stop?