If you're looking to add some drama to your garden or fill a large open space without having to buy loads of plants, consider selecting flora of the same species (or ones in the same family that have a similar look) and grouping them together. Not only will this create a coherent design, but it will also serve to make maintenance easier as all of the plants will require the same care. Setting plants in rows works best in contemporary or formal gardens while placing them randomly (usually in odd numbers for a more appealing look) is better for more naturalistic landscapes. Here are 10 examples:
Looking like giant leafy flowers, these agaves suit this verdant roadside setting. Planted on a slope, the succulents are allowed to hang over the edge, giving them a wild, natural look.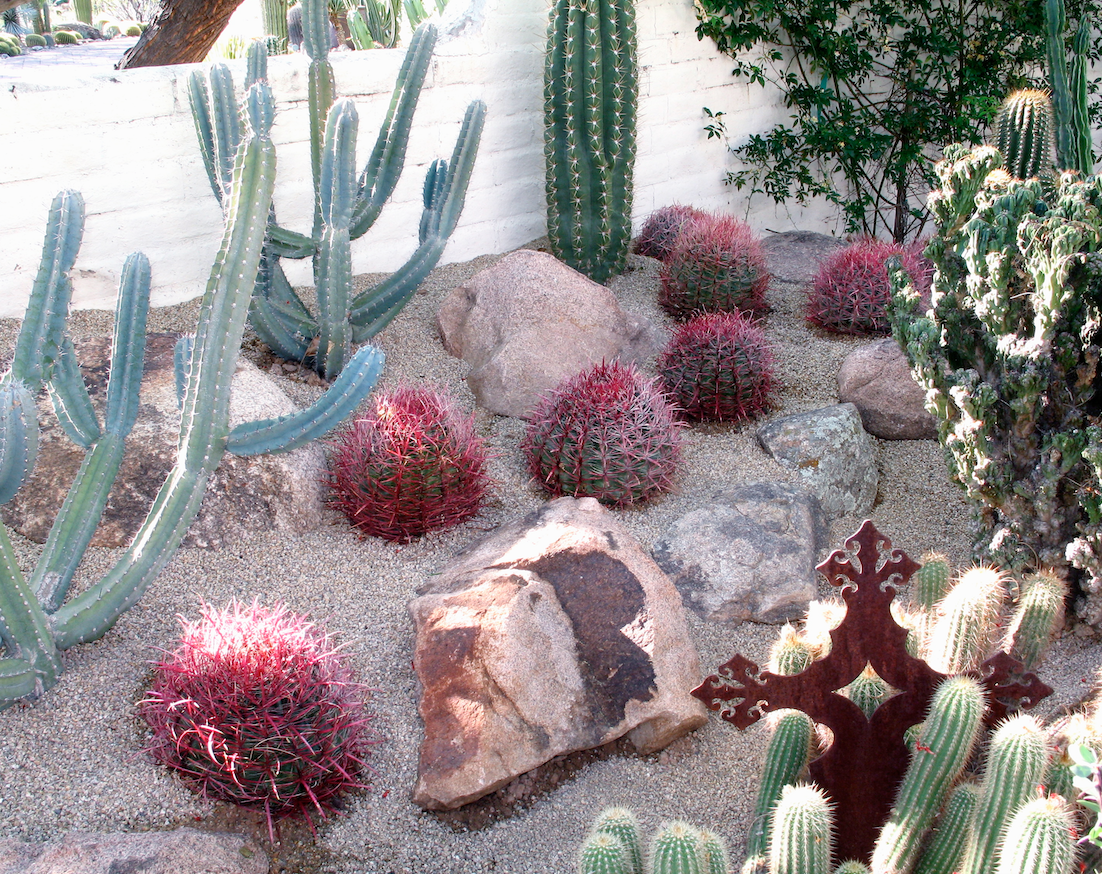 Red fire barrels are stunning in and of themselves; stagger them in a garden and they will draw attention just where you want it. The addition of rocks and other desert plants adds to the design's organic appeal.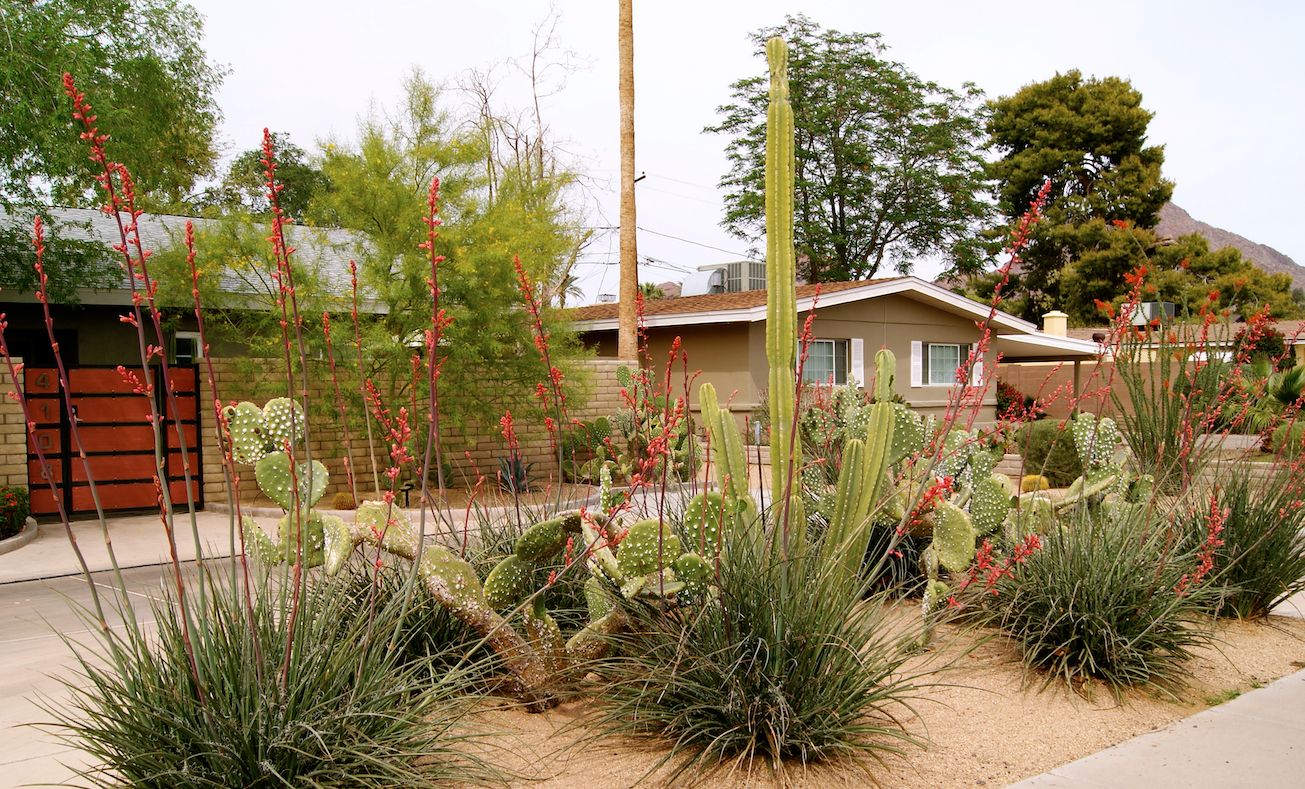 In this Phoenix neighborhood, the homeowner interspersed red hesperaloes among prickly pear cacti. When the aloe blooms shoot up, they highlight a focal-point cylindrical cereus cactus.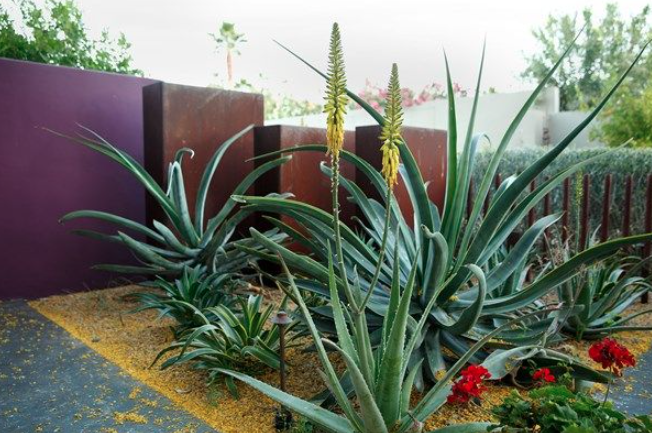 Here, aloes of varying sizes play off of each other and off the painted and steel walls. The drama they create just gets better when their flower stalks come into bloom, usually in early spring in the desert.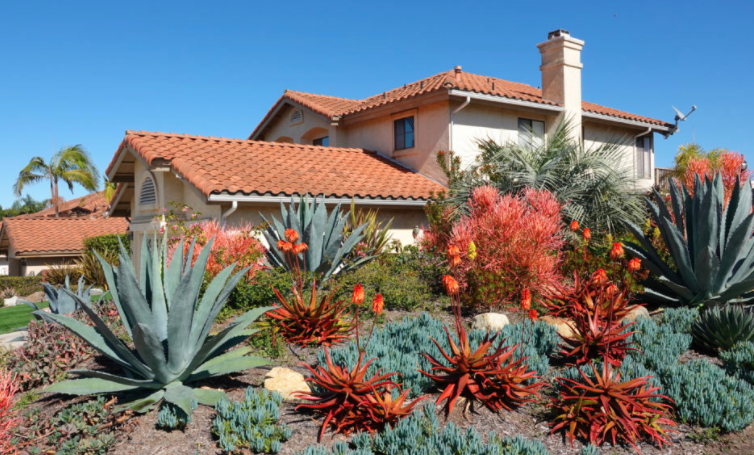 It doesn't get more impressive than this. A combination of red aloes and red firesticks—both of which bloom in full sun and in cooler weather—along with massive Weber's agaves and gopher plants, come together in this spectacular vision.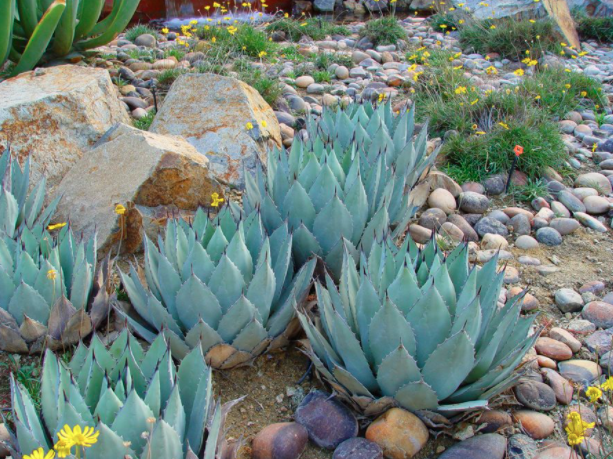 Artichoke agaves, with their powder-blue coloration, bring form and color to this native landscape. Boulders, desert daisies and mixed rock all work together for a visually enticing setting.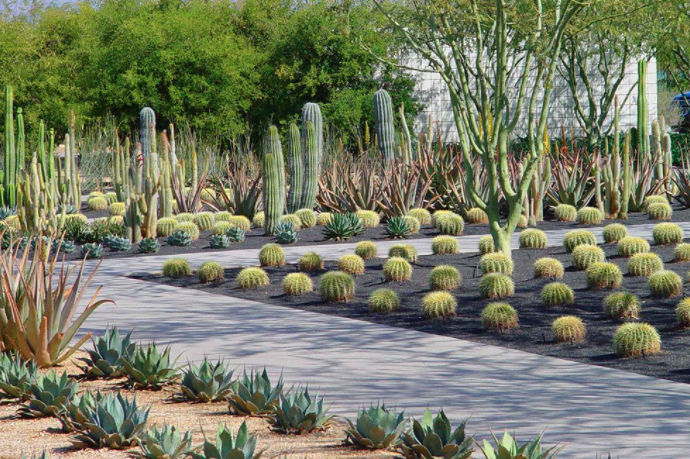 This may be a bit too much for some people, but there's something to be said for the linear design of this cactus garden. Barrel cacti and varying types of agaves bring their singular beauty into focus, while other desert flora serves to break up the monotony.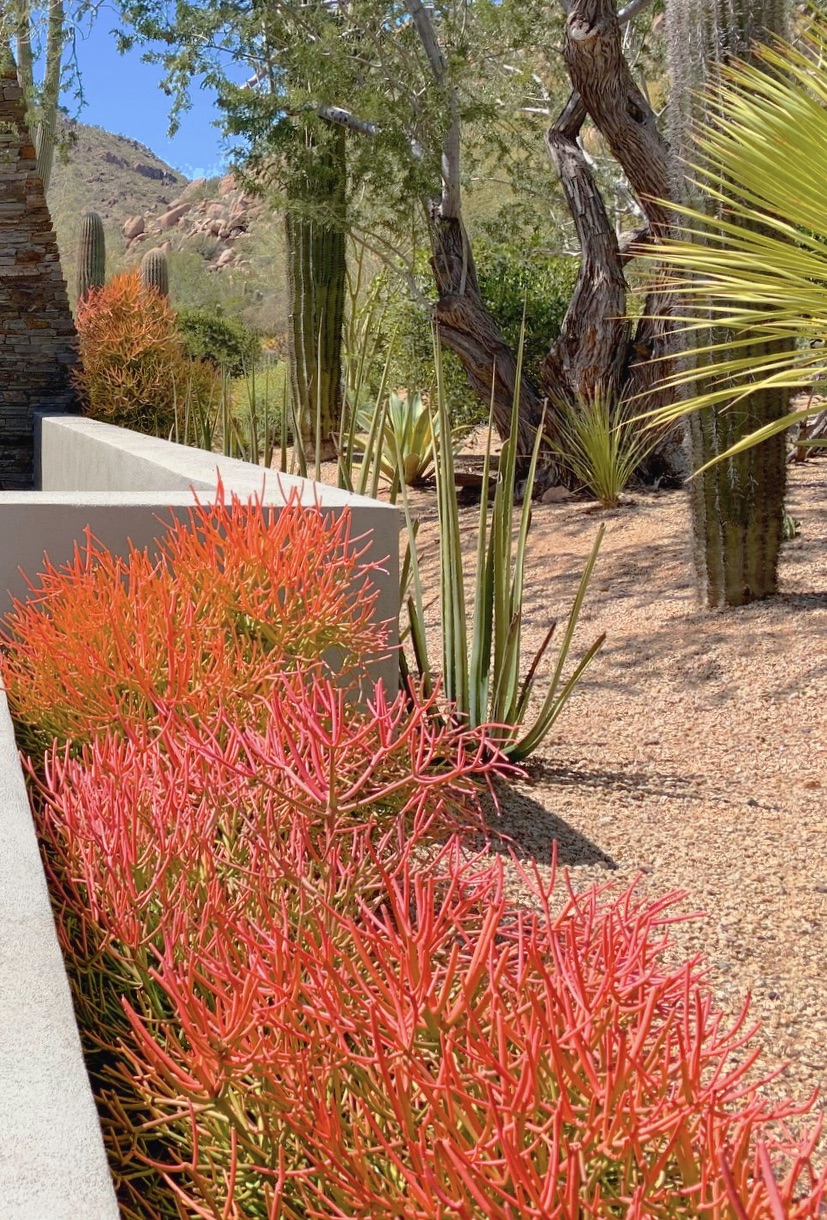 Firesticks (Euphorbia tirucalli) come into their prime in the cooler months with their pencil-like stalks turning a vibrant reddish-orange. In the warmer season, they stay a rich green, even in the heat of summer. Obviously, they make a stunning addition to the garden.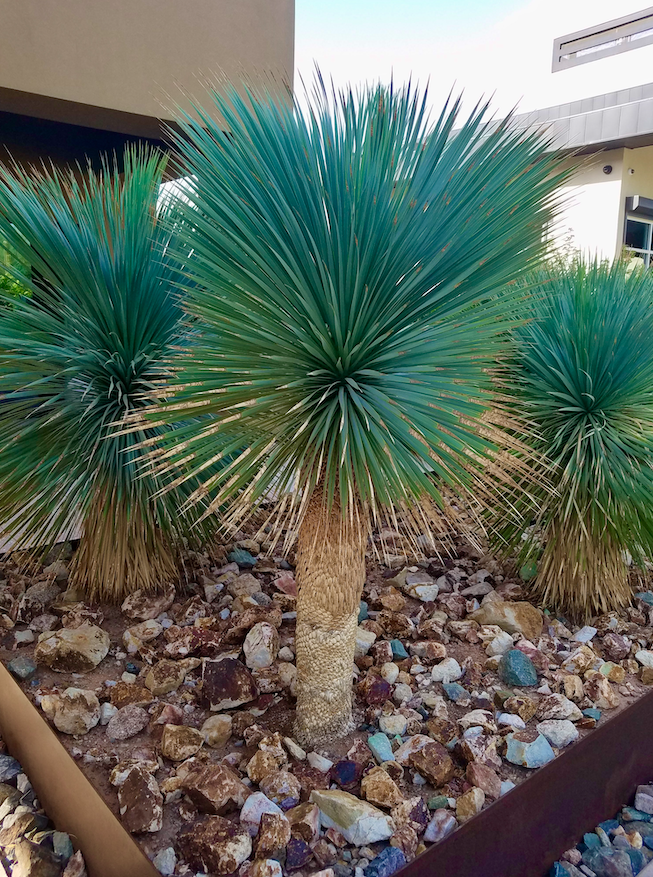 A trio of yuccas set in a raised stainless steel planter filled with colorful rocks adds instant punch to this corner yard. The ornamental treelike beauties are an excellent choice for xeriscape gardens.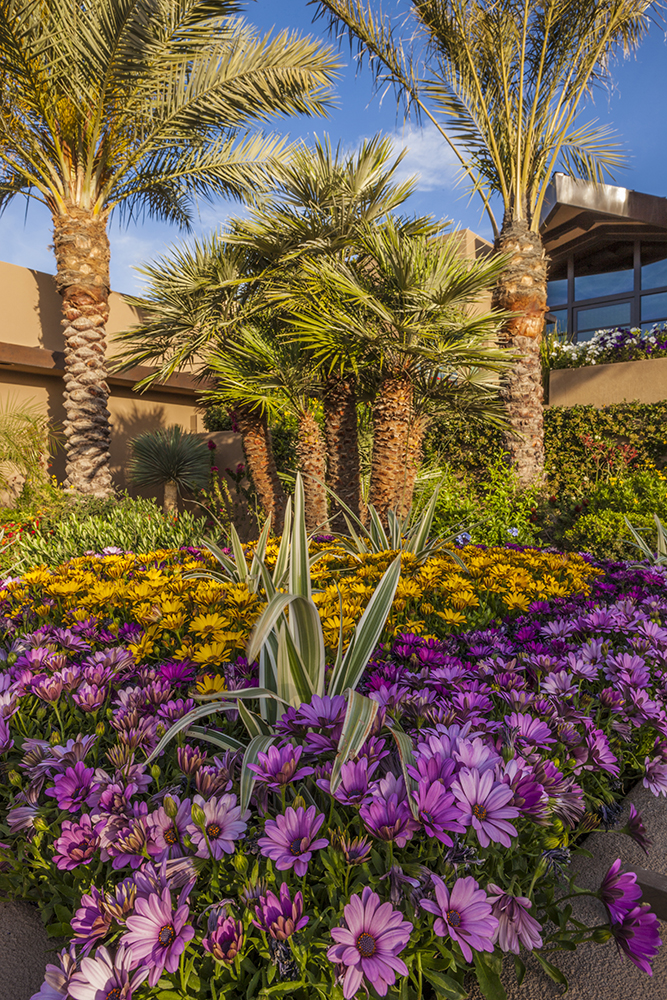 African daisies, variegated greenery and classic palm trees form the basis for this spectacular Phoenix landscape. While the spring flowers won't bloom year-round, they certainly make this garden a crowd-pleaser.