Warm weather and fresh air are all the invitation most people need to head outdoors and find a spot to wind down and enjoy the surroundings. So why not make your alfresco space as special as possible. Trademark Landscape offers six ideas for bringing your look together.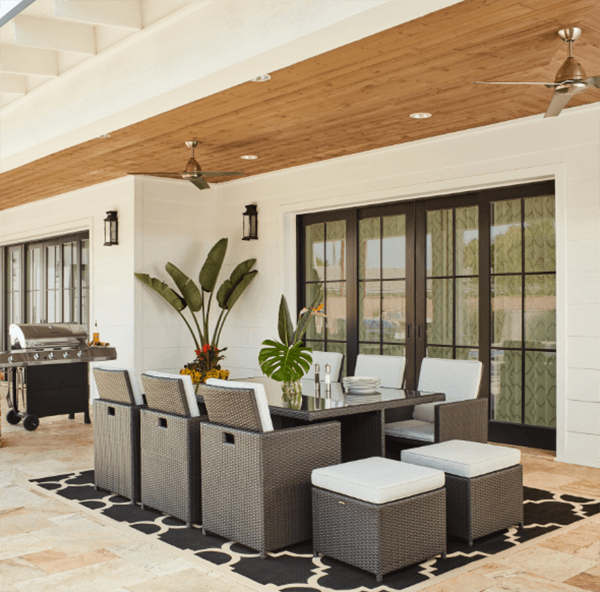 MODERN ALLURE
Creating a dedicated patio dining room that doesn't take up too much space is much easier with chairs and ottomans that are clean-lined and square up to the table. Designed to live outdoors, the pieces in this set are crafted from weather-resistant materials such as aluminum, resin wicker and polyester cushions. Adding a rug helps define the area.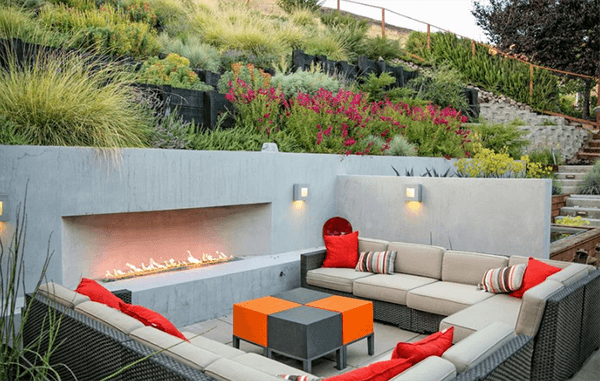 URBAN CHIC
Don't be afraid to use bright colors to spice up your outdoor sitting areas, which often serve as focal points in the landscape. Pillows are the easiest way to do this, but also consider introducing a spot of color with an unusual piece of art or furniture, such as this acrylic cubed centerpiece that breaks up into four small serving tables.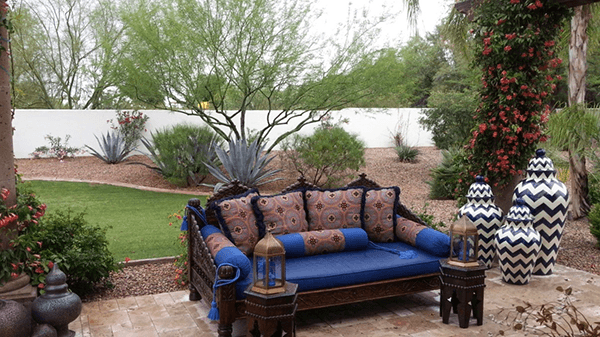 SCENE CHANGER
Pick a theme and stick to it. Here, a carved Moroccan daybed upholstered in durable outdoor fabrics brings a Mediterranean vibe to a fireside patio. Accessorizing the space with low side tables, tin lanterns and chevron-patterned urns emphasizes the look, adds color and texture and brings exotic flair to the garden.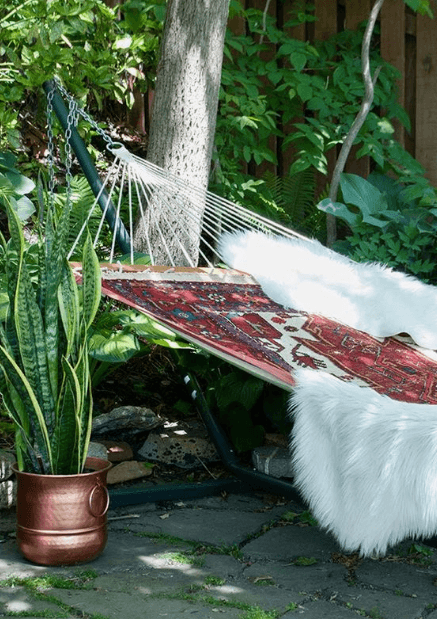 SACRED SANCTUARY
A hammock not only brings you closer to nature, it also serves as an outdoor piece of art when combined with a beautiful fabric or topped with an unexpected throw. Spreader bars and heavy rope on this design tie the look together. You'd be surprised how comfortable these swinging beds are. So take a nap, read that book and just enjoy the day.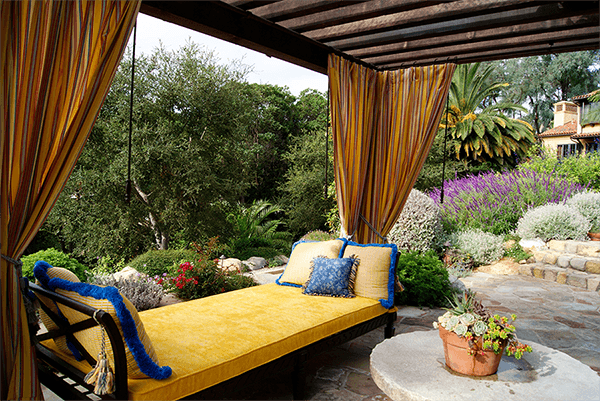 TAILOR MADE
Treat your sitting areas as destination places. Tucked among tiered garden beds, a curtain-accented pavilion serves as an unexpected yet charming getaway. Outfitted with an upholstered bench and pillows, it offers 360-degree views of the landscape yet feels intimate and inviting. A concrete table and natural stone paving tie the pretty space to the rest of the yard.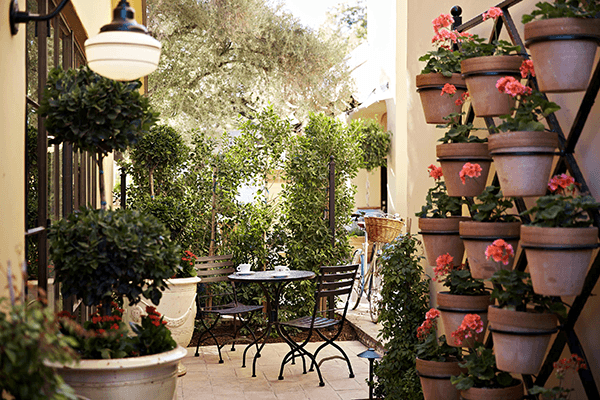 HIDDEN POTENTIAL
Adding sitting areas around the garden as destination points makes heading out to the garden an adventure. Even better, it can be as easy as bringing out a small table and matching chairs and surrounding the space with some tall-growing plants or potted perennials. Soft nighttime lighting can be added with candles or cafe lights.